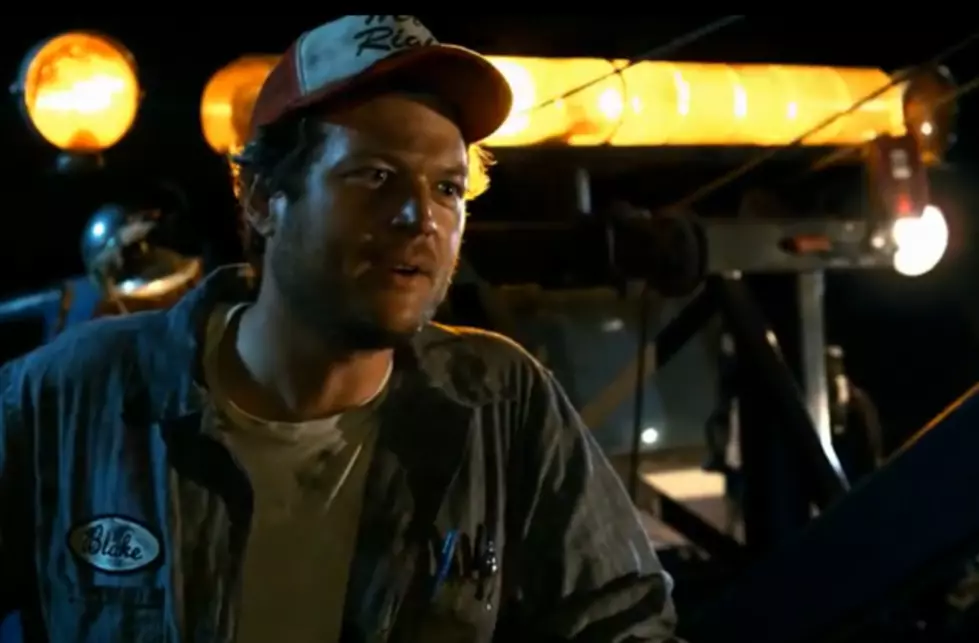 Blake Shelton Makes Unexpected Cameo in Budding Pop Star's Video
Cady Groves is by no means a household name in pop music (yet), but having friends in high places is sure to help her get there quickly. In the new music video for her catchy uptempo single 'This Little Girl,' Groves calls on one familiar face that is sure to boost her ratings: Blake Shelton.
In the clip, 'The Voice' coach and country music crooner makes an unexpected cameo as a tow truck driver who tries to lock and load the young pop star's car while she's sitting in it, spying on her cheating boyfriend. When she confronts Shelton about the fact that she's still sitting in the car, asking him what he's doing, he's true to his real life humorous self. "I'm fishing," he tells her coyly.
"I don't know if window peepin' is illegal, but it is illegal to park right here," the sweaty 'Honey Bee' tow trucker adds, pulling her car away with the promise to return it to her parents. Groves continues spying and singing about murdering her dishonest man, but the music video wouldn't be quite as funny had the country music artist not made an appearance.
As for the cheating boyfriend, we feel like he should watch his step -- Groves seems like a firecracker, and we'd be willing to bet Shelton would come to her rescue if she needed.
Watch the Cady Groves 'This Little Girl' Video Guest Starring Blake Shelton
More From Taste of Country