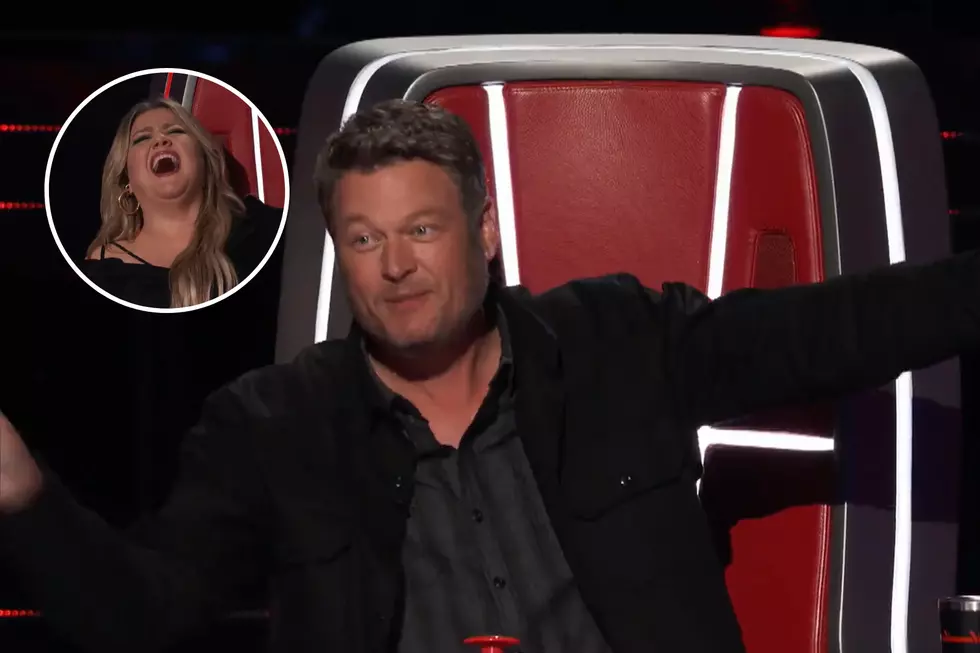 Blake Shelton and Kelly Clarkson's Banter Is Back in New Trailer for 'The Voice' [Watch]
YouTube
The Voice Season 23 will premiere on NBC on Monday, March 6, and Blake Shelton and Kelly Clarkson's competitive spirits are alive and well in a new promo video for the upcoming season. The two will serve as coaches together for the first time since Clarkson's departure after Season 21, and it seems they're picking up right where they left off.
Season 23 will be Shelton's final season on the show, and the clip opens on a scene in which Shelton is making his pitch to a potential team member.
He says, "This will be my last season as a coach on The Voice, and after 23 seasons..."
"He's so tired!" Clarkson exclaims.
Shelton then cleverly responds, "I am tired of this," as Clarkson laughs.
The trailer also gives insight into how new coaches Niall Horan and Chance the Rapper will fare on the show. Later in the video, Shelton accuses of Horan of "already stealing" his "incredible artistic expression." Horan then tells Shelton that he feels like a young version of the "No Body" singer.
In addition to his quick-witted humor on the show, Shelton is also famous for pointing at himself when he's vying for a singer to join his team. In a funny moment of the trailer, Shelton presses the red button on his chair and a giant hand pointing at him that reads "Pick Blake" lowers from the ceiling.
"I just want everybody here to know that there's only one king of The Voice," he says. "Only one."
Shelton announced that Season 23 would be his last on the show in October. He has served as a coach on every season since the show's premiere in 2011. Although Shelton will depart after this season, Clarkson says she's not letting up on the competition.
"Will I go any easier on Blake knowing it's his last season? Do you know me at all? No!" Clarkson shared with NBC. "Do I hope secretly that he wins his last season? Maybe. But am I going to let him have it? No! I'm going to work for my artists, and I hope they win!"
The show's blind auditions are pre-taped, and Shelton will be able to fit in his Back to the Honky Tonk tour before reporting to set for the live shows. The tour begins Feb. 16 in Lincoln, Neb., and wraps up on March 25 in Buffalo, N.Y. Carly Pearce and Jackson Dean will join him as openers.
See Blake Shelton's Pictures Through the Years
More From Taste of Country