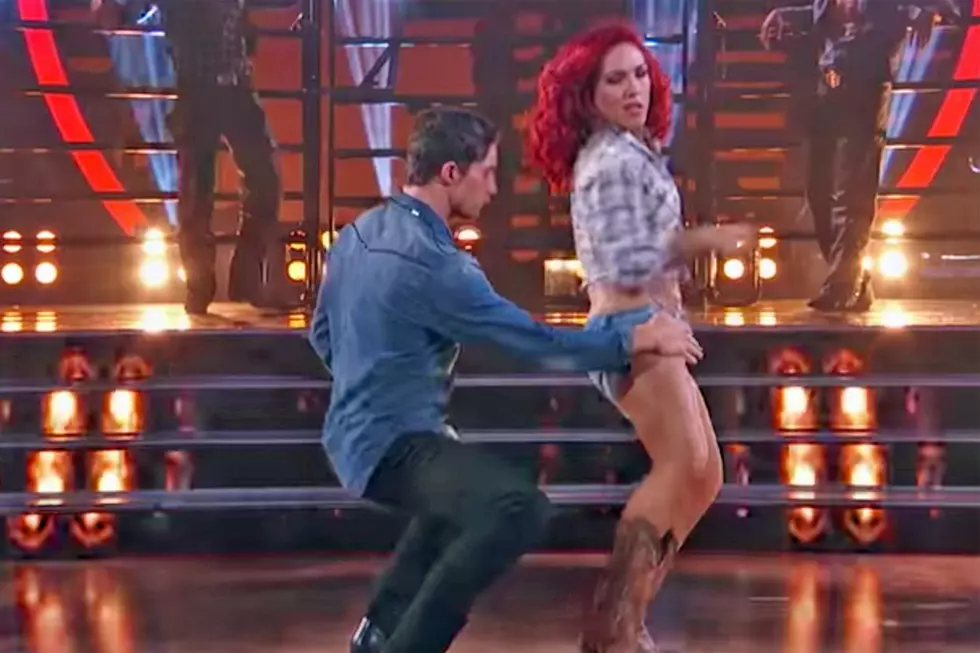 Bonner Bolton Rivals Luke Bryan's Moves With Debut on 'Dancing With the Stars'
YouTube
Bonner Bolton is a PBR bull rider who is currently competing on the new season of Dancing With the Stars, and he has an amazing story. The 29-year-old was paralyzed last year after falling off a bull while competing and hopes his appearance on the 24th season of the televised dancing competition will inspire others.
"Bull riding is a lot like dancing," Bolton insists. "Your partner is a lot bigger though. I had a bad injury about a year ago and broke my neck and was paralyzed the day it happened. I've overcome a lot and I just want to inspire other people not to give up."
Bolton is teamed up with three-time Dancing With the Stars finalist Sharna Burgess, and the duo made their debut on the show Monday evening (March 20). In the clip above, Bolton calls his dancing partner "the prettiest lady in the house," before hinting "this dance could get wild right out of gate. Things could get spicy."
Fittingly, their performance backdrop was set to that of a bull riding event, with cowboys, gates and plenty of boots. The duo danced the Cha-Cha to Luke Bryan's "Move" while Bolton's gyrating hips rivaled that of the singer's. An impressive first time on the show, Bolton tossed his cowboy hat into the audience as he and Burgess heated up the dance floor.
In January of last year Bonner found himself laying on the dirt of a PBR arena, immobile, no feeling in his limbs and his neck broken. He learned he had split his C-2 vertebra when dismounting the bull at the PBR's 2016 season opener in Chicago and was temporarily paralyzed and given a one-percent chance to walk again.
"In different ways, the odds are stacked against anyone dealing with an accident, injury, or illness," Bonner says in a press release. "Physically, I feel good. I'm very thankful for what I've overcome, and I hope to inspire and motivate others who have challenges."
Stars Who Have Suffered Unthinkable Tragedies
See Luke Bryan's Most Amazing Moments!
More From Taste of Country