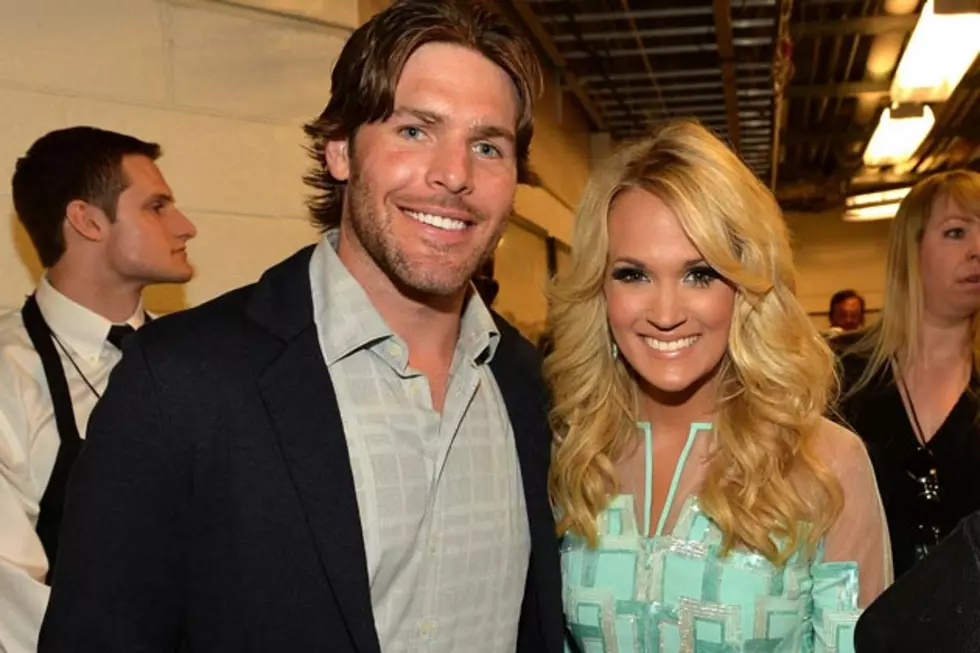 Carrie Underwood and Mike Fisher Battle Unwanted Furry Guest
Rick Diamond, Getty Images
Carrie Underwood is a huge animal lover. Her fur babies are the loves of her life! But she and hubby Mike Fisher (the other love of her life, of course) were not stoked when a cute and furry creature invaded their home.
Underwood posted a Vine clip of a chipmunk that had found its way into their domecile. There is a look of fear on the singer's face as she filmed the exploit. At first, she thought it was a squirrel.
Afterwards, the new Sunday Night Football singer posted another clip of Fisher driving with one of their pups on his lap, showing a bite mark on his hand, courtesy of the feisty rodent. The hockey star claimed a newfound respect for chipmunks after one nipped him.
The chipmunk did not meet a gruesome fate, though. That's to be expected, since Underwood is such an animal lover and was sure to treat the chipmunk humanely. The animal was returned to nature.
Underwood tweeted: "The chipmunk is back outside where it belongs! :) Chipmunk -1, @mikefisher1212 's hand -0."
Let's hope Fisher got some sort of shot since, while cute, the chipmunk is still a wild animal.
Watch Carrie Underwood and Mike Fisher Battle a Chipmunk
Watch Carrie Underwood's Husband Talk Chipmunk Injury
More From Taste of Country