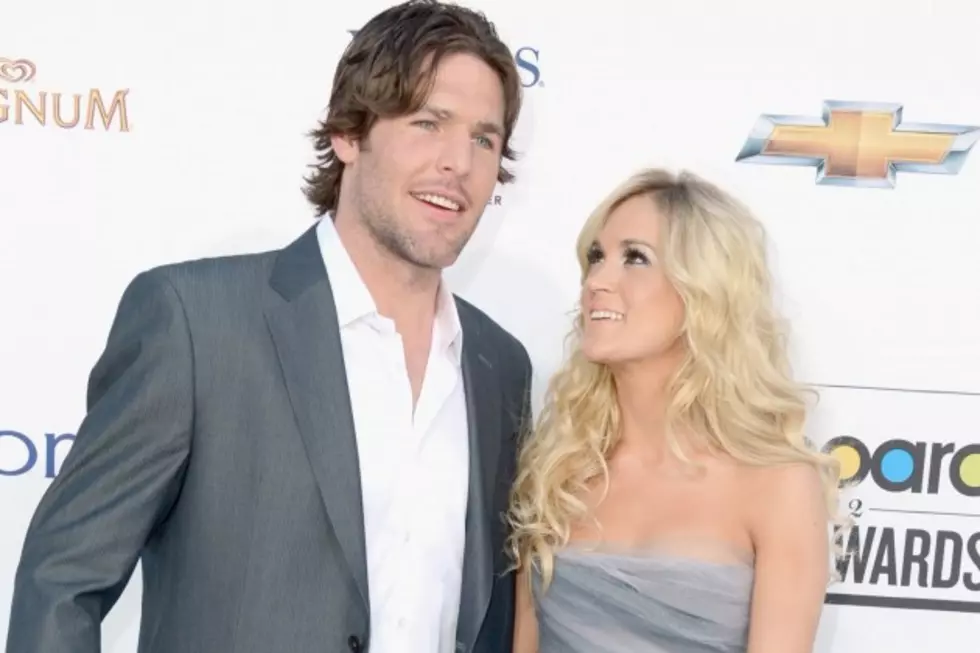 Carrie Underwood's Husband Extends Contract With Nashville Predators
With Carrie Underwood holding down the fort on Music Row, and her husband, Mike Fisher, whipping around the ice for the Nashville Predators hockey team, Music City has a lot to lose if one half of that power couple gets called somewhere else. But lucky for country music fans and Nashvillians alike, Fisher has extended his contract with the Predators -- ensuring that he and his talented wife will call Nashville home for at least a few more years.
In addition to signing a two-year contract, Mr. Carrie Underwood was able to attach a hefty price tag to the written agreement. The Canadian hockey player, 32, agreed to a sum of $8.4 million dished out over two years.
When the Predators made the formal announcement about the contract on Monday (August 20), they cited Fisher's statistics as their reason for re-hiring him. Turns out, he's ranked 11th in the NHL for game-winning goals. Plus, in addition to being a solid defensive player, Fisher won the 2012 NHL Foundation Award and he competed in the 2007 Stanley Cup Finals. Looks like Fisher is to the NHL what Underwood is to country music!
It's not that Mr. and Mrs. Fisher are relying solely on a National Hockey League income, of course. Thanks to Underwood's dozens of awards and top-selling albums, her yearly take-home is nothing to sneeze at, either. And now that the 'Blown Away' hitmaker will be staying in Nashville for at least two more years, she'll have plenty of time to keep making hit records in the home of country music.
More From Taste of Country