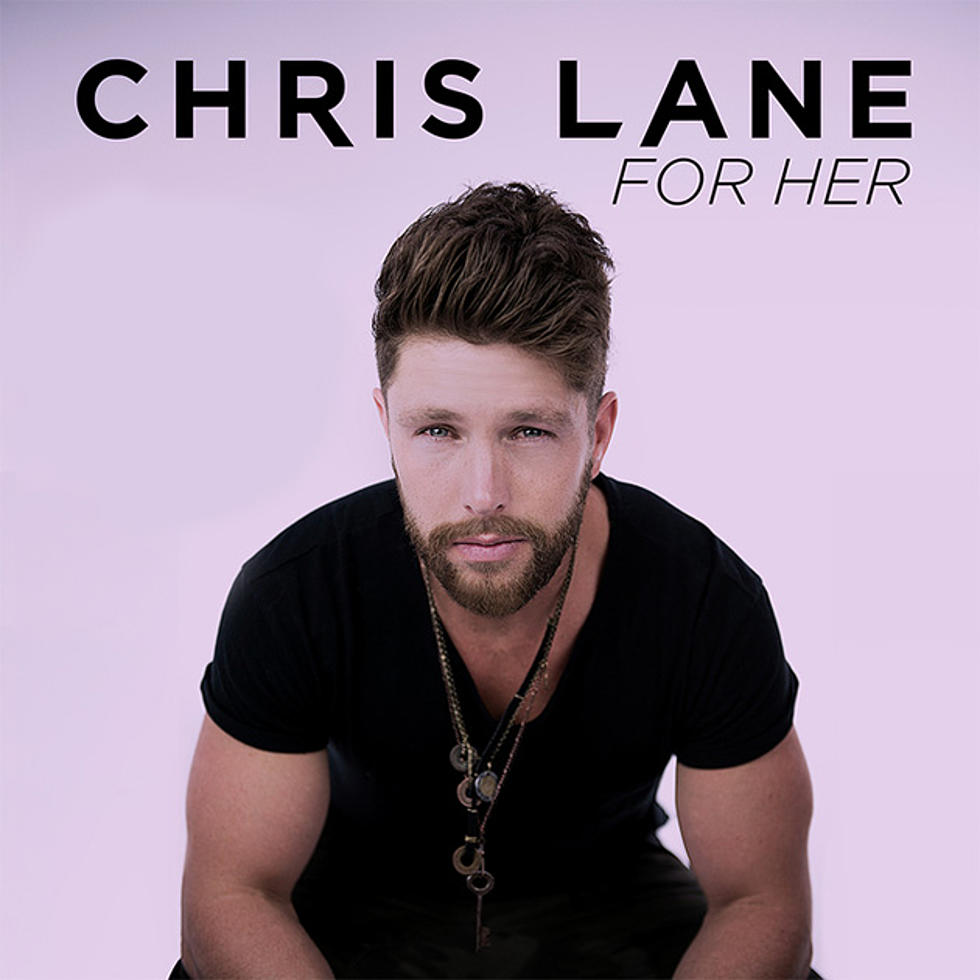 Chris Lane, 'For Her' [Listen]
Big Loud Records
Chris Lane splits time between traditional and progressive country with "For Her," the second single from his Girl Problems album. The song begins with a steel cry before Lane and producer Joey Moi take a sharp left turn.
Lane's love song fits well between any on the radio. This is an all-in confession of the heart. He'd do anything "For Her," although songwriters Kelly Archer, Sarah Buxton and Matt Dragstrem stick to familiar references and descriptions. The hook of the song is Lane's pop delivery. Like he did with his chart-topping debut "Fix," he recalls some of the era's best boy bands — and maybe Florida Georgia Line.
Fans will decide if they're in or out with the "She's the kind of makes you wanna" outburst that comes before each line of the chorus. It's what gives the song character and separates it from others on the radio and Lane's debut solo album.
Did You Know?: Chris's twin brother Cory plays drums in his band.
Listen to Chris Lane, "For Her" 
The Best Songs of 2016 So Far? See Our Picks 
Chris Lane's "For Her" Lyrics:
"She got a smile that makes your worst day feel like it's your birthday / She's got a laugh like confetti would change her name if she'd let me / She's got a way of changing the game the way that you play is never the same."
Chorus: 
"She's the kind that makes you wanna / Ride around, windows down, yeah, with the radio / She's the kind that makes you wanna / Drop your plans, drop a grand, hell where the money goes / She make you wanna fight for her, she make you wanna die for her, yeah / She make you wanna fall, make you want it all, make you wanna call / She make you wanna die for her."
"The way that she moves is like a soft glow, flicker of a candle / She turns my cool into disaster, heart is pumping faster / She's head to toe, body and soul, so beautiful, she don't even know."
"For her I would walk a straight line / Wear out the soles of my shoes for her / I would run through the night just to kiss her one more time, if she wanted me to."
More From Taste of Country