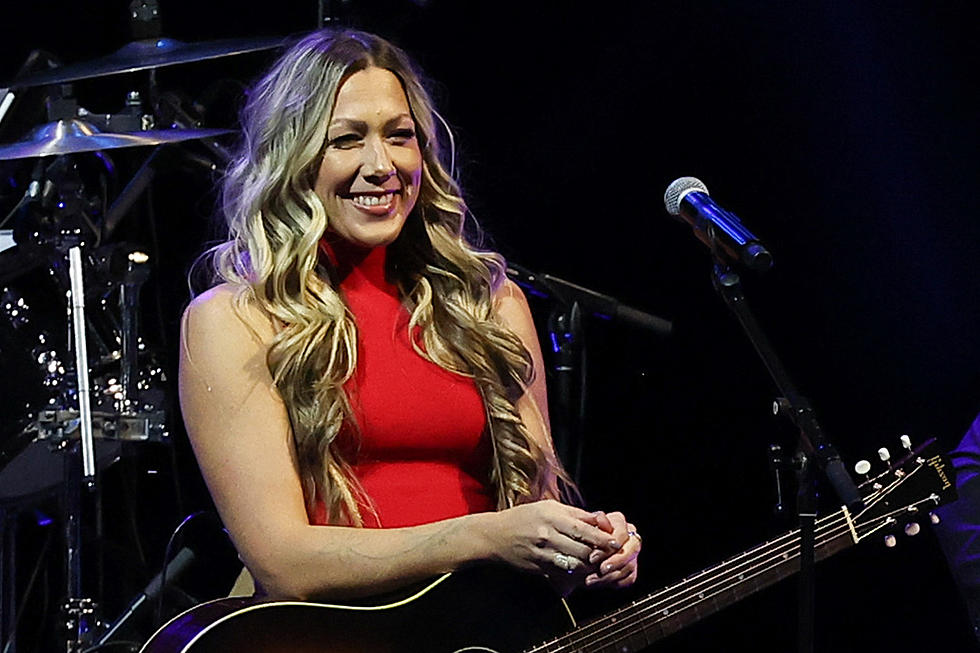 Colbie Caillat Wrote a Country Album She Couldn't Release, Until Now [Interview]
Terry Wyatt, Getty Images
For Colbie Caillat, songwriting is therapy and therapy is a patient person's ritual. The pop-turned-country singer began writing her country debut, Along the Way, three years ago and recorded it one year after that.
"They were still too fresh to go out and promote and sing every day," she tells Taste of Country when asked why the album didn't drop in 2021.
Along the Way is a breakup album. In April 2020, Caillat and fiancé / Gone West bandmate Justin Young ended their 10 year relationship. If you were expecting the "Bubbly" hitmaker to pen a stabbing breakup anthem you'll be bummed out by this batch of songs.
"There's all different kinds of breakup songs," she says. "You can be mad at the person. You can not like them, you can be happy it's over. All the things. This album is really important for me — for other people who have a good relationships, they're just not meant to be together. You can love each other and not be right for each other."
The California native says she moved to Nashville about seven years ago and never set off to make a country album, although she confesses that most of her mid-00s music would be classified "country" today. The songwriting and instrumentation popular in country music circles always appealed to her. Gone West had earned critical acclaim, and when they broke up early-pandemic, Caillat just continued in the same direction.
"I think I wrote a song like, every three months. I really was very slow with it. I recorded the album two years ago and the year after that I was like, 'It's still too soon. I don't feel ready to put these songs out. I feel sad about the songs," she tells Evan Paul of Taste of Country Nights.
"Now I'm at a really healthy place with it where I feel really healed from it. Now I want these songs out there for anybody else who's gone through a similar breakup in life."
Patience pays off, and one song on Along the Way epitomizes that. "I'll Be There" started as "Never Gonna Let You Down" seven years ago, but Caillat says she wrote it six years before that. Adding Sheryl Crow was a favor called in three years after she asked.
"I've been friends with her since I toured with her like 10, 11 years ago," she shares. "Three years ago I asked her if she would do a duet with me when I made my album, and she said, 'Yeah absolutely.' Then it took me three years to actually get it done and I was like, 'Are you still cool to do that duet?'"
Crow was free, so they recorded the song at the veteran hitmaker's farm and cut a music video in September, just in time for Caillat's new album release.
It took a long time, but in the end, Along the Way arrived right on time.
Most Popular Country Album From the Year You Were Born
Find out which country singer dominated on this list of the most popular albums from the year you were born or graduated high school.
This list is based on sales date from the Soundscan era (1991 to 2022) and total weeks spent atop Billboard's Hot Country Albums chart (1964-1990).
In 1999,
Shania Twain
's
Come on Over
album became the first to top the year-end chart in back-to-back years, but that feat has been done four times since, most recently in 2022. Which country album defined your childhood? Scroll down to find out.
Gallery Credit: Billy Dukes
More From Taste of Country