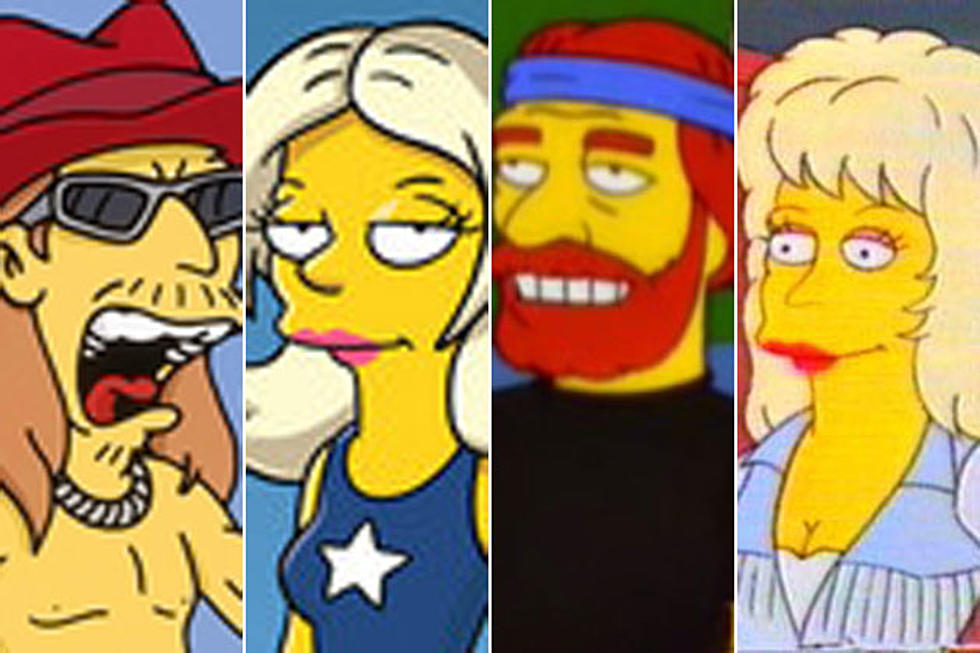 Country Star Cameos on 'The Simpsons'
FOX
The Simpsons is a destination for celebrities. Movie and television stars, politicians and musicians of all formats regularly join Homer, Marge and the rest of the Springfieldians for 30 minutes of fun and funny. As each season rolls into the next, the creators are sure to include more and more cameos — maybe even more country music stars — will take the small screen in cartoon version.
While Matt Groening and company have favored rock stars to visit Homer, Bart and company, there have certainly been some memorable moments with Nashville's best on the show (Although to be honest, we're feeling a little underrepresented).
In over 500 episodes, there have been just a handful of country cameos. It seems country legends are favored over up-and-coming artists or even modern-day superstars for Simpsons appearances. To be fair, many of the country stars found on this list had acting experience before agreeing to appear — characterized — on the show. Click the button below to see the best country cameos on The Simpsons!
More From Taste of Country