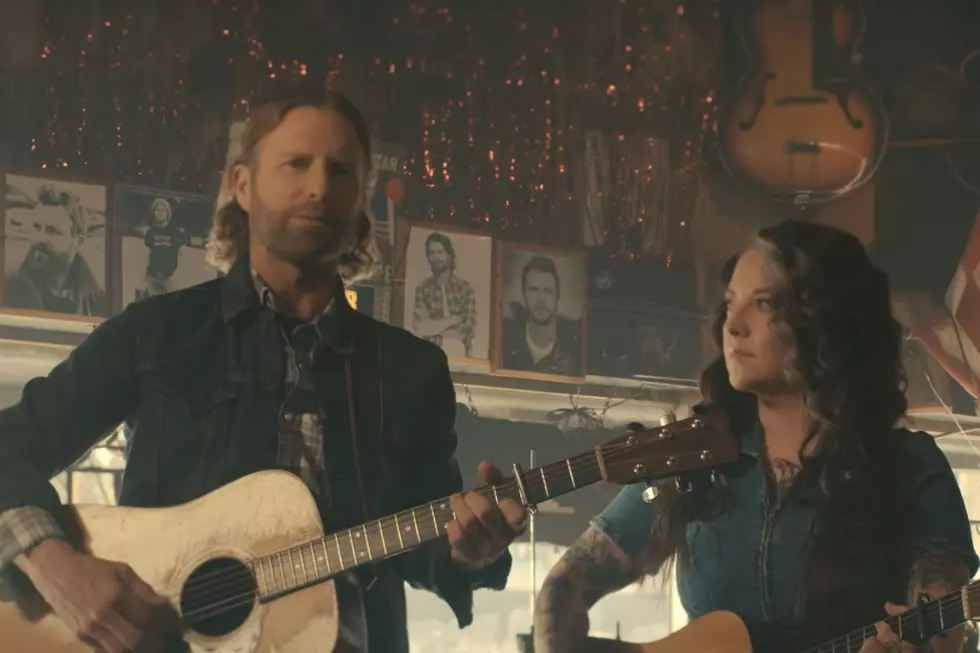 Dierks Bentley Had No Idea His Ashley McBryde Collaboration Meant So Much to Her
YouTube
Evan Paul is the host of 
Taste of Country Nights
, a syndicated radio show heard on more than 100 country radio stations nationwide, every night from 7PM to midnight. He plays the best new country music and interviews today's top stars, like Luke Combs, Miranda Lambert, Dan + Shay, Keith Urban, Carrie Underwood, Luke Bryan, Chris Stapleton, Lady A, Morgan Wallen, + more! 
Dierks Bentley just released his tenth studio album, Gravel & Gold, and there is a monster collaboration on it with Ashley McBryde called "Cowboy Boots."
Find Dierks Bentley Concert Tickets Here
McBryde really has burst onto the country music scene in a big way over the past few years, and most of the country artists I speak to always speak very highly of her writing skills, as well as her singing.
I had the chance to sit down with her the other day for the Taste of Country Nights, On Demand podcast, and one of the things I wanted to get from her were some stories about recording that song with Bentley.
She told me she was on tour with Bentley, and she got a text message from him one night with just the song file and it said, "Hey, no pressure, just see if you're interested in this song."
She told me she listened back to it immediately after hearing it and said, "Yes, I am interested in this song. Am I singing, am I doing harmonies, how can I be of service to this song?"
Dierks wrote back that he would like for her to sing it with him, so Ashley was very excited.
What Bentley didn't know is how much "Cowboy Boots" meant to McBryde. She went into detail about how her boots that she wears are a symbol of her — when she goes to anyone's home, she takes her boots off by the door and leaves them there. She said when she goes over to her niece's house, if her niece is sleeping already for the night, she leaves her boots by the fireplace so that when her niece wakes up, she knows Aunt Ashley is there waiting for her.
McBryde actually wears her boots so much that her friends and family call her "Boots".
Bentley may have thought he was just asking for her collaboration on a random song, but it turned out to be one that really hit home for McBryde, and you can tell as soon as you hear the song.
Check out my full interview with Ashley McBryde right here, on the Taste of Country app or  wherever you get your podcasts from.
See the Top 50 Country Duets of All Time!
More From Taste of Country