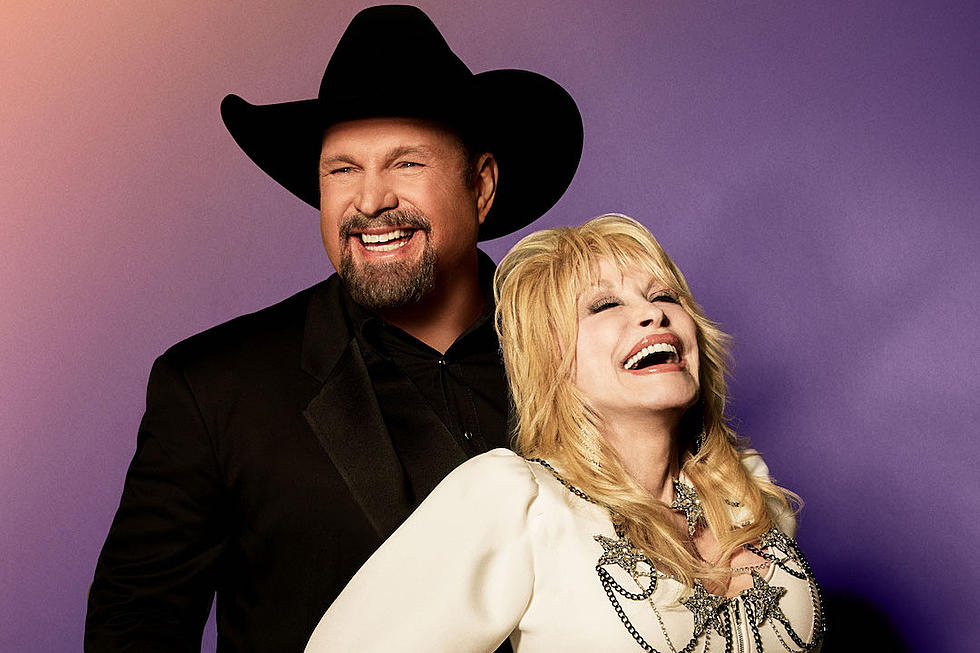 Dolly Parton Eases Garth Brooks' First-Time Jitters in Cheeky ACM Awards Promo [Watch]
Art Streiber, Courtesy of the Academy of Country Music
Dolly Parton is ready to make Garth Brooks' first time special — his first time co-hosting the ACM Awards, that is — in a cheeky new clip promoting the upcoming awards show.
The clip opens in a dressing room, where Brooks and Parton are getting ready for their big hosting gig, and Brooks admits he's got a case of the jitters.
"I'm a little nervous, to be honest. First time and all," the singer says.
The 2023 ACM Awards marks not only the first time Brooks has hosted the event, but the first time he's hosted any major awards show, ever.
Parton has lots of experience as a host: Most recently, she co-hosted the ACM Awards in 2022 with Gabby Barrett and Jimmie Allen. So, she's prepared to show Brooks the ropes, and she says as much in the new promo.
"I'm going to be right here with you," she assures him.
"You've done this before, right?" Brooks asks.
"Oh, I've done this before plenty of times, with plenty of people," Parton continues. "... And I personally am gonna make this the best night of your life."
As she pulls him into a comforting embrace, Brooks just has to check — "We're talking about co-hosting the ACM Awards show, right?" he says, nailing the silly double entendre perfectly.
"Well, of course! What'd you think we was talking about?" Parton shoots back.
"But if you have any problems, look at me. Up here," she continues, gesturing to her face.
"Yes ma'am," Brooks responds, cracking up.
The 2023 ACM Awards will take place on May 11 and stream live from Frisco, Texas, on Amazon Prime Video. Brooks isn't the only one checking off a big first that night: In addition to her hosting duties, Parton is planning to premiere the first single off her upcoming rock album.
2022 ACM Red Carpet Pictures
Country stars brought glitz, glamor and drama to the red carpet ahead of the 2022 ACM Awards
More From Taste of Country