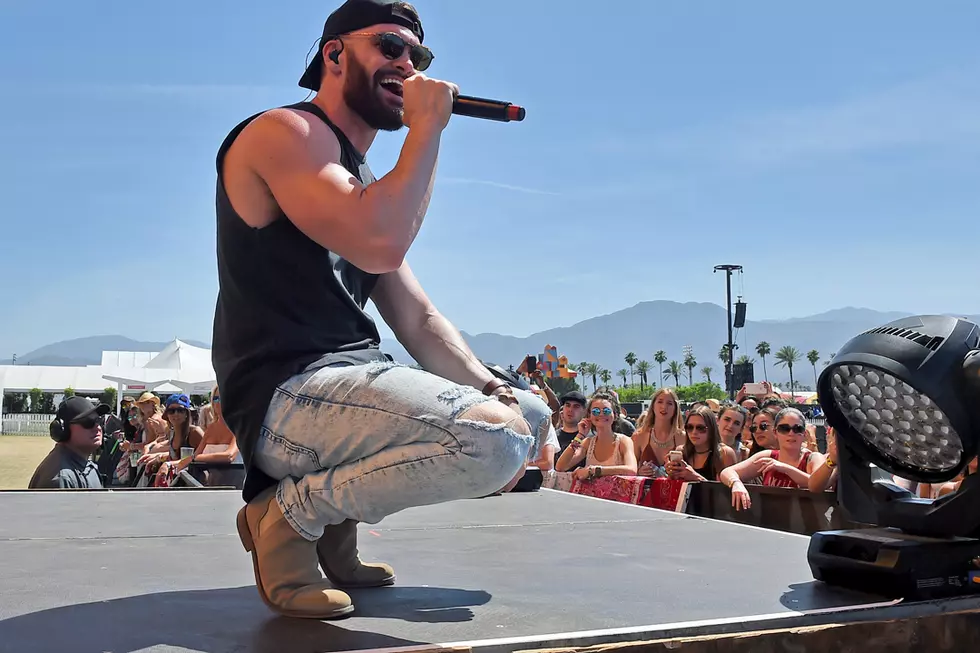 Dylan Scott's Success With 'My Girl' Made Him Ask 'Is This Really Real Life?'
Kevin Winter, Getty Images
If you listen to country radio, you've heard Dylan Scott's "My Girl" more than once — maybe even more than once in an hour. Scott couldn't be happier about that fact, as the song has become his first Top 20 single on the Billboard Country Airplay and Hot Country Songs charts.
"It took it a minute to sink in, I'll be honest with you," Scott admits to Taste of Country, sharing his reaction. "It's like, 'Is this really real life?' Because it's a song that I wanted for a really long time."
"My Girl" is a personal song for Scott, as he wrote it about his wife, Blair, singing about all the things he loves about her whether she's "dancing around causing a scene" or skillfully rapping to an Eminem song.
"With all my music I try to make it as relatable as I can, not only to my life, but to other people's lives as well, but this song is definitely related to my life," he explains. "It is something that I sat down to write specifically for myself and for her so for it to actually see the light of day and be a single and be a Top 20 ... it's unbelievable. It really is."
Scott has been touring with the same band for a while, so the success of the single is just as much attributed to them as it is to himself. Scott's brother, Logan, is a band member, and the singer is happy they can bask in the glory together.
"Sharing it with him is really cool and it's just something we've always wanted," the singer adds, "So it's kind of full ahead of steam too so that's exciting too knowing that it's not slowing down, we could be going all the way."
But of course the 26-year-old country star attributes the success of "My Girl" to his fans, who he says still come up to him at shows to tell him how they used to listen to his music in the car through an auxiliary cord before the album came out. "The fans, they've built this for me, they've allowed me to go out and make a living playing music every night because they show up," Scott says humbly. "You grow up wanting to be on the radio and it's a small chance that it's ever going to happen, so just to see the hard work pay off is awesome."
"My Girl" currently sits at No. 13 on Billboard's Hot Country Songs chart.
10 Hottest Country Songs of This Summer
Listen to May's Top 40 Country Songs
More From Taste of Country