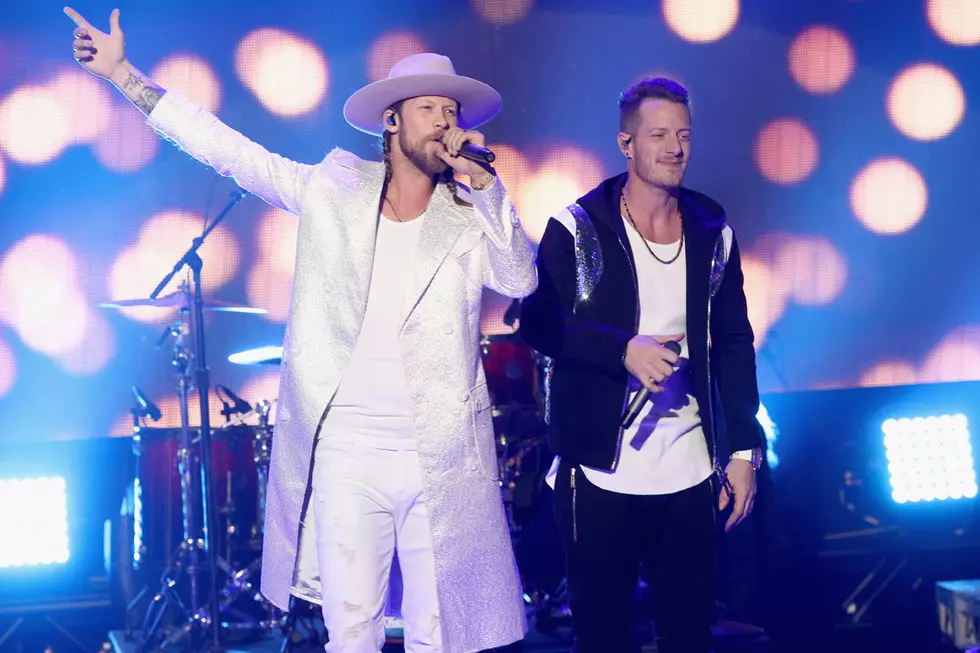 Florida Georgia Line's Dream Collaborators: Bruno Mars, Justin Timberlake + More
Frederick M. Brown, Getty Images
Florida Georgia Line have worked with a number of artists since they launched onto the country music scene in 2012 with their debut single, "Cruise." Their collaborations span multiple genres including pop, EDM and hip-hop, and in a new interview, the duo explain that their wish list of artist features continues to grow.
10 Best Country Songs of 2018 (So Far)
"I think it'd be cool, if we're continuing to get out of the country world and do something out of our box," he shares. "We've got a lot of respect for Bruno Mars. I think he's amazing. Justin Timberlake's amazing. I think we could do something cool together."
In the past, Florida Georgia Line has seen success with acts like the Chainsmokers, Hailee Steinfeld and the Backstreet Boys as well as Nelly and Bebe Rexha, as seen on their most recent hit "Meant to Be." The duo continue to push genre lines with their music and while they admit it may be a long stretch, they have one female rapper in mind for a dream collaboration.
"You know who else is random that I think would be fun to work with is Cardi B. I don't know, that's so random, but I think that'd be cool," Hubbard adds.
FGL have a successful track record and Cardi B is surely aware of the duo thanks to their current hit with Rexha. "Meant to Be" has spent 25 weeks atop Billboard's Hot Country Songs chart, which makes it the second longest-running song to top that chart. The song joins their previous hit, "Cruise," which is the third longest-running song, and "H.O.L.Y.," the fifth longest-running song on the chart.
More From Taste of Country