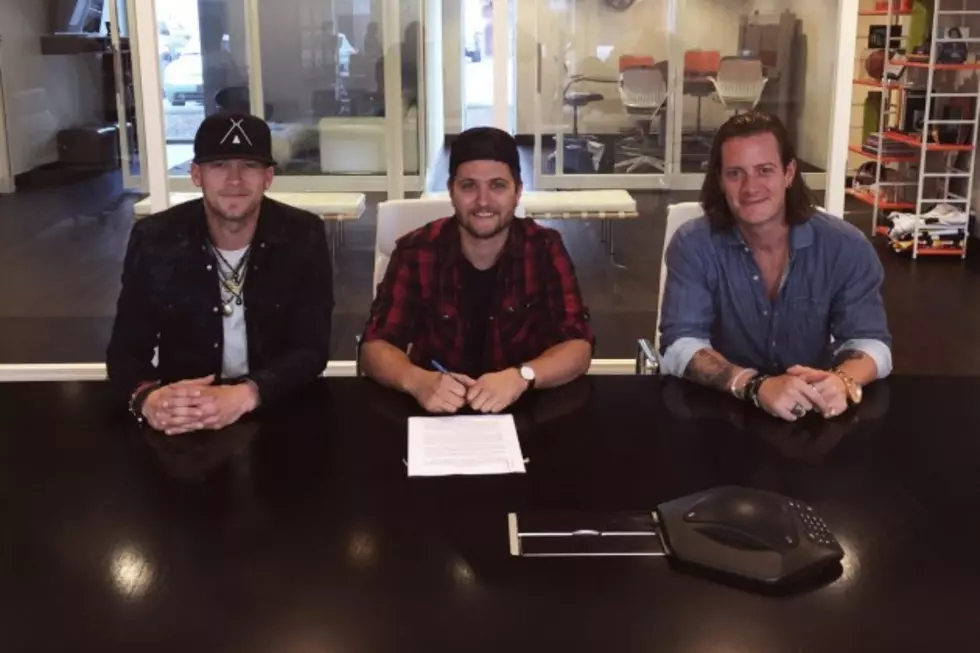 Florida Georgia Line Announce New Music Publishing Company
Courtesy of Tree Vibez Music
The members of Florida Georgia Line have announced the opening of their own music publishing company.
Brian Kelley and Tyler Hubbard revealed their big news on Wednesday (April 29). Their company is called Tree Vibez Music, a name inspired by Kelley's custom treetop recording studio built by Pete Nelson for the Treehouse Masters television show. The company has opened offices on Music Row in Nashville.
Tree Vibez' first signing is Jordan Schmidt. The Duluth, Minn. native is a producer, engineer, mix engineer and songwriter whose credits include Motion City Soundtrack, One Ok Rock, All Time Low and Quietdrive.
"We are so proud that Jordan is the first songwriter/producer we are signing. He is a game changer in music and has the unique ability to write at least five songs a week across five different genres," Kelley says. "He fits right in. His radio-friendly tracks are slammin' and we can't wait for fans to hear his music!"
"We are excited to sign more writers/artists/producers that want to come create and dream with us," Hubbard adds. "I can't think of a better way to kick start Tree Vibez Music than signing Jordan."
Tree Vibez is actively looking to expand its roster, and Kelley and Hubbard are eager to work with undiscovered talent.
"The opportunity to start Tree Vibez Music with Tyler is a dream come true," Kelley says. "Our goal is for people to feel our music, not just hear it. We want to have a Treehouse studio full of wizards bringing fresh sounds to your speakers."
You Think You Know Florida Georgia Line? Doubt It.
More From Taste of Country