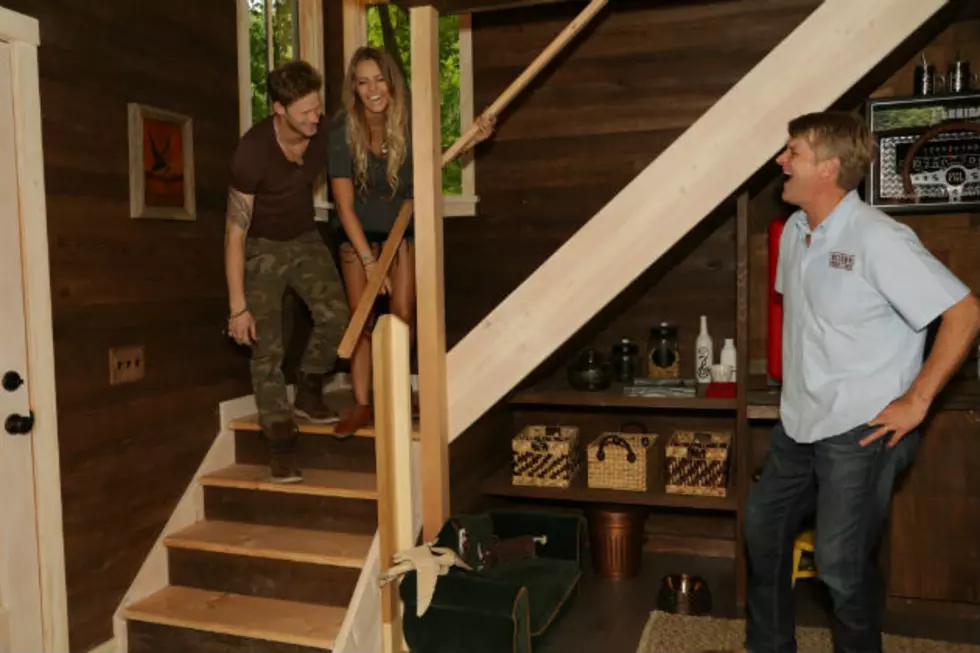 Florida Georgia Line's Brian Kelley Builds a Treehouse, or a 'Man Cave in the Trees'
Animal Planet
Florida Georgia Line's Brian Kelley did something a lot of people can only dream of. The 'Cruise' singer added a modern-day treehouse to his Nashville property -- and it even has a recording studio!
Kelley calls Nashville home, and it just got a lot homier, as he built a rustic treehouse on his 32-acre property in Music City. The house that sits on his property is already similar to a treehouse -- it's positioned in a mountain -- but that wasn't enough for the Florida native. Kelley wanted an actual treehouse on the property he shares with wife Brittney Marie.
With the help of Pete Nelson from the Animal Planet show 'Treehouse Masters,' Kelley made his dream come true. They created a two-story cozy house in the trees, complete with a living room, master bedroom, kitchenette and even a recording studio. The couple can climb into it via a 30-foot bridge that runs along the same platform where the cute couple got hitched, attached to their home.
"It was something I always wanted and our property is the perfect place to do it," the country star gushes to People. "It's honestly the most amazing thing I've ever seen. It even has AC and plumbing … It's a man cave in the trees! A dream come true."
The couple spends a lot of time amongst the trees and are looking forward to having a few treehouse parties. "Every time we're in town, if we're out doing something, we're like, 'You ready to jet and go hang out in the treehouse?'" Kelley shares. "We end every night in there. And we can't wait to have some treehouse parties!"
The area is also the perfect inspiration for a singer-songwriter. Kelley admits that FGL will likely do some recording their for their next album.
"For the next album, we'll be doing the vocals there in the studio and I'm going to be writing out there all the time," Kelley says. "I'll be putting it to work because it's the perfect inspirational place. We feel very blessed to have it. It's very spiritual. I want to make music out there and bring friends over and just enjoy it."
The 'Treehouse Masters' episode featuring Kelley will air on Animal Planet on Aug. 15 at 10PM ET.
Quit Complaining About Modern Country Music
More From Taste of Country