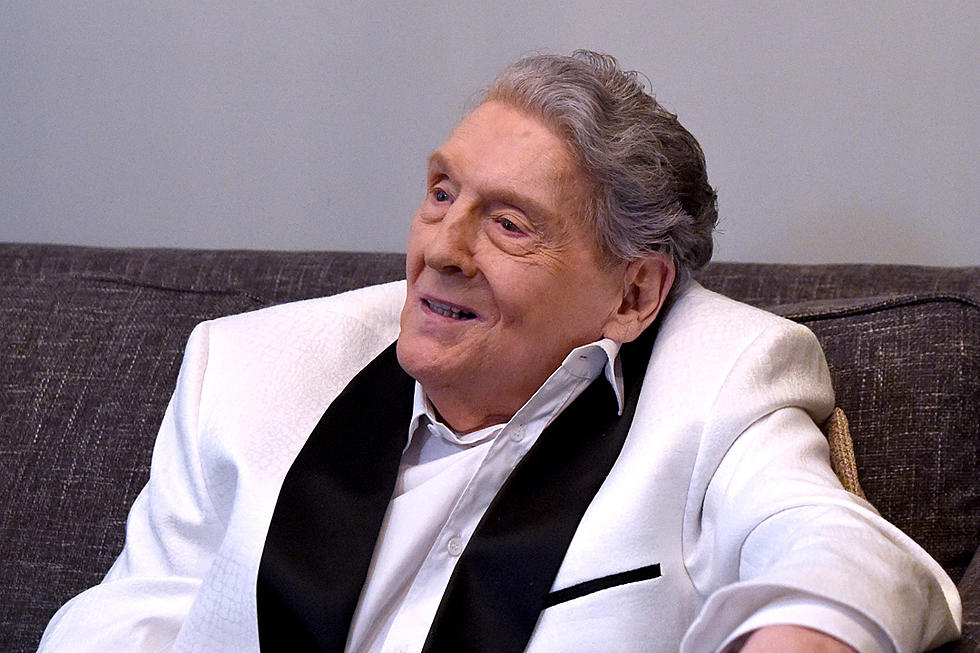 Jerry Lee Lewis' Renewed Popularity in Country Brought Him 'Joy' at the End of His Life
Rick Diamond, Getty Images
The late Jerry Lee Lewis' presence loomed large at the 2022 CMA Awards, with a blazing tribute from Elle King and the Black Keys' Dan Auerbach and Patrick Carney, who performed Lewis' trademark hit, "Great Balls of Fire." It was a fitting tribute to the musical legend, coming from two genre-bending acts with one foot in rock 'n' roll and another in country.
Although Lewis — who died in October 2021 at the age of 87 — was best known as a trailblazing rock 'n' roller, he had strong country connections. That fact was underscored during his Oct. 16 induction into the Country Music Hall of Fame, just days before his death, in a ceremony that he was unable to attend in person due to illness. Lewis wrote a letter that Hank Williams, Jr. read on his behalf at the event, and Kris Kristofferson accepted his medallion in his stead.
One month later, at the CMAs, Jacob Tolliver — a star pianist and representative for the Lewis family — told Taste of Country that Lewis' renewed acceptance in the country world was a beacon of light for the legend during his final days.
"He was so excited, and happy, and just the joy he had of finally being accepted in the  country world again," Tolliver described, "Because his country career was a lot larger than his rock 'n' roll career, and people think of him as rock 'n' roll because he helped create a genre. But he would be so happy that on the CMAs, modern, relevant acts are performing his music. I think he would be over the moon."
Tolliver added that Lewis was a fan of King and the Black Keys, and their performance would have been a highlight of the show for him even if they hadn't been playing his music. And although the legendary performer wasn't alive to see his CMAs tribute, Tolliver says that there was something special about Lewis' life coming to an end when it did, right after his Country Music Hall of Fame induction.
"It was oddly beautiful the way he went out," he continues. "Of course, it was unfortunate for us around him — but he got to see every achievement ... from Grammys to the Rock & Roll Hall of Fame, stars on the Hollywood Walk of Fame, you name it. He did everything. And [getting inducted into the Country Music Hall of Fame] was the final one to get ticked off the list."
Country Stars Walk the Red Carpet at the 2022 CMA Awards
Country stars flocked to Nashville on Wednesday, Nov. 9 for the 2022 CMA Awards. The artists also brought their best looks to the red carpet.
Carrie Underwood
brought the drama with a long blue gown, top-nominated
Lainey Wilson
opted for a velvet version of her classic bell bottoms and hosts
Luke Bryan
and Peyton Manning looked snazzy in suits. Here are some of best dressed, and biggest stars, that graced the CMA Awards red carpet.
More From Taste of Country