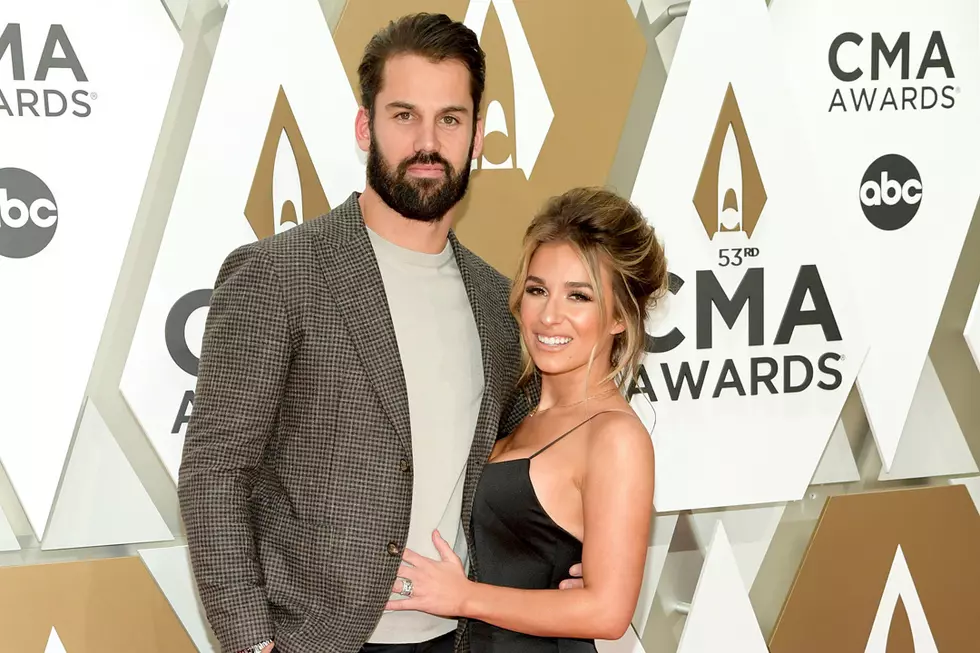 Jessie James Decker's Husband Eric 'Refuses' to Get a Vasectomy
Jason Kempin, Getty Images
Jessie James Decker and her husband, Eric Decker, are parents to three, and they've said they're likely done having kids.
However, the singer says Eric is stopping just short of getting a vasectomy.
"As of right now, it's probably a no," Decker tells US Weekly, in response to a question about whether or not the couple plan to further expand their family.
"But Eric refuses to go make it permanent," she adds, "So there's really nothing to say. Like, we're doing anything to truly prevent that."
She goes on to say that she's urged her husband to get the medical procedure, but there's one big reason that's holding him back.
"I keep asking him, 'Go make that appointment,' and he won't. He just won't do it. He says it takes his, like, manhood away from him. So he's just gonna leave it, I guess," she adds.
The couple share 8-year-old daughter Vivianne, 7-year-old son Eric Jr. and 4-year-old son Forrest. If another baby is in store for the family, Decker says, they will welcome the addition to their family with open arms.
"It's always a blessing," she adds.
In February 2022, Decker shared a vulnerable social media post that mulled over her mixed feelings on the subject. "I was a total NO up until recently," she wrote. "The kids have been asking for a baby sister. It's a battle and heavy on my mind lately. The idea of worn out pregnancy and always being scared if the baby is growing ok, the hospital stuff (especially with how things are now), the getting sick (I always do) and having my 3 others to care for etc is a big factor."
At that time, she concluded that she needed to "pray on it," and wondered if her thoughts might resolve themselves with time.
19 Country Music Stars With a Lot of Kids
More From Taste of Country