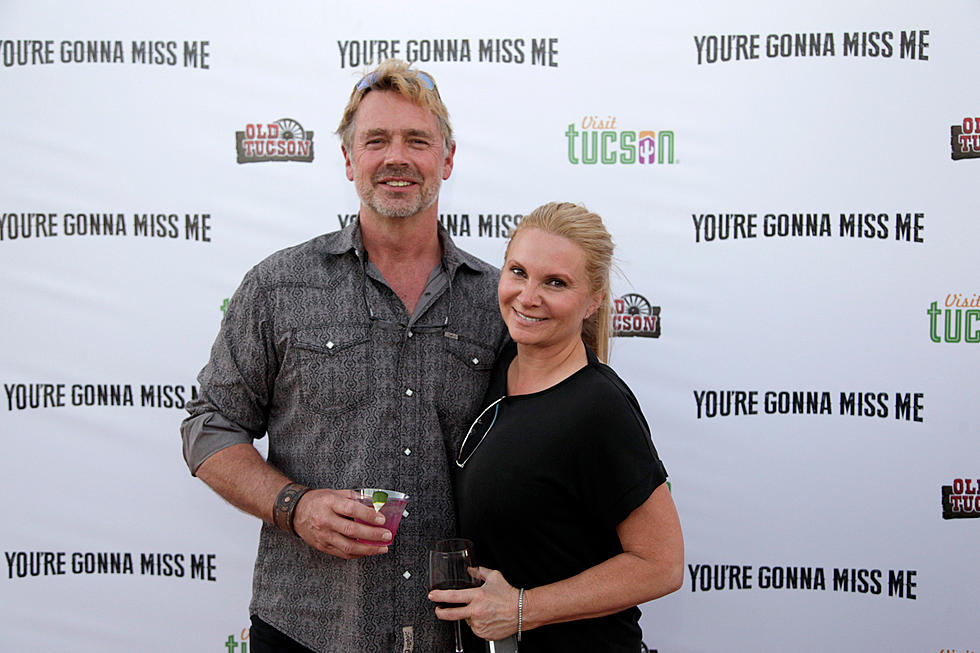 John Schneider Shares Favorite Photos of His Late Wife Alicia: 'For Me It Says It All' [Pictures]
Jason Wise, Getty Images
John Schneider turned to social media on Monday (Feb. 27) to share one of his favorite pictures of his late wife, Alicia, six days after her death.
The former Dukes of Hazzard star shared a picture of Alicia "taking a rare rocking chair break on our back porch in the middle of running 'Bo's Extravaganza' (Kid Rock year I believe) and loving every minute of it. Walkie-talkie, high heels rocking her cut off shorts and, of course, Louisiana mud."
"I have never known anyone so in their element while doing 10 things," he writes. "... You can see the weight but also the joy of immense responsibility in that beautiful face."
The actor, producer and country singer shared another photo Tuesday morning (Feb. 28), this one depicting him and his wife gazing lovingly into each other's eyes. It hangs at the top of his stairs, and "I kiss that photograph every time I go up there," Schneider admits.
"I miss you more than you or anyone else could possibly imagine," he adds. "I love you my Smile. Grief is too small a word."
Alicia Allain Schneider died on Feb. 21 at home in Holden, La., according to her obituary. She had previously battled breast cancer. Schneider first shared the news of her death on Feb. 22, writing, "My beautiful Smile is pain free, living in her new body alongside Jesus."
Schneider stared as Bo Duke on the Dukes of Hazzard series, which ran from 1979 through 1985 on CBS. He launched a country music career in 1981 and went on to score a run of No. 1 hits that included "I've Been Around Enough to Know," "Country Girls," "What's a Memory Like You (Doing in a Love Like This)" and "You're the Last Thing I Needed Tonight."
Schneider and Allain married in 2019, and they co-produced a string of independent films, the most recent of which was To Die For in 2022.
In Memoriam: Country Stars Who Have Died in 2022
May they rest in peace ...
More From Taste of Country