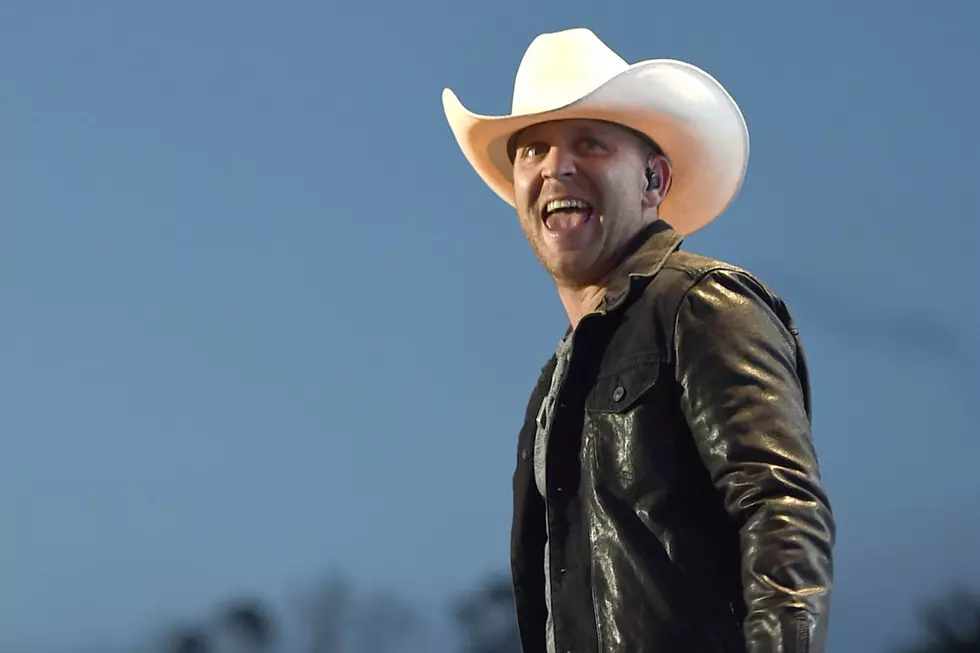 Justin Moore Announces New 'Late Nights and Longnecks' Album
Michael Loccisano, Getty Images
Justin Moore's fifth studio album has a name and a release date. Fans can expect Late Nights and Longnecks this spring. It will feature his current single, "The Ones That Didn't Make It Back Home."
Late Night and Longnecks is set for release on April 26. Previously, Moore talked to Taste of Country about how he's trying to infuse as much '90s country style into this project as possible. It's a throwback produced for today's country fan.
"'Small Town USA' sounded like what was on the radio at the time," Moore said last April, referring to his 2009 hit. "There hasn't been any music that country on the radio in a while, ... even from us!"
"Wholesome" is the word Moore described in a later interview to describe what he's searching for in life and art. It's not easy. "Everybody's so angry. If I wanna put something on my social media that 99 percent of the people agree with, one percent is gonna hate it," he says. "I think the one thing that we can all agree on — and if you can't I feel sorry for ya — is that we should support our military and all the people that do all the dirty work that maybe we're not willing to do."
"The Ones That Didn't Make It Back Home" relies on that unity. It's a simple message of American patriotism at a time of distress in the community. The mid-tempo track sits just inside the Top 50 on the Billboard country airplay chart. A music video for it was released on Tuesday.
The father of four is keeping busy this winter and spring. Moore returns to the road on Friday in Canton, Ohio, and he has dates lined up through early March, with a few more scattered in the spring. Taste of Country RISER Cody Johnson is opening many of Moore's shows.
Watch Cody Johnson's' Live Version of "On My Way to You"
Justin Moore Is One of 23 Great Modern Traditionalists
More From Taste of Country