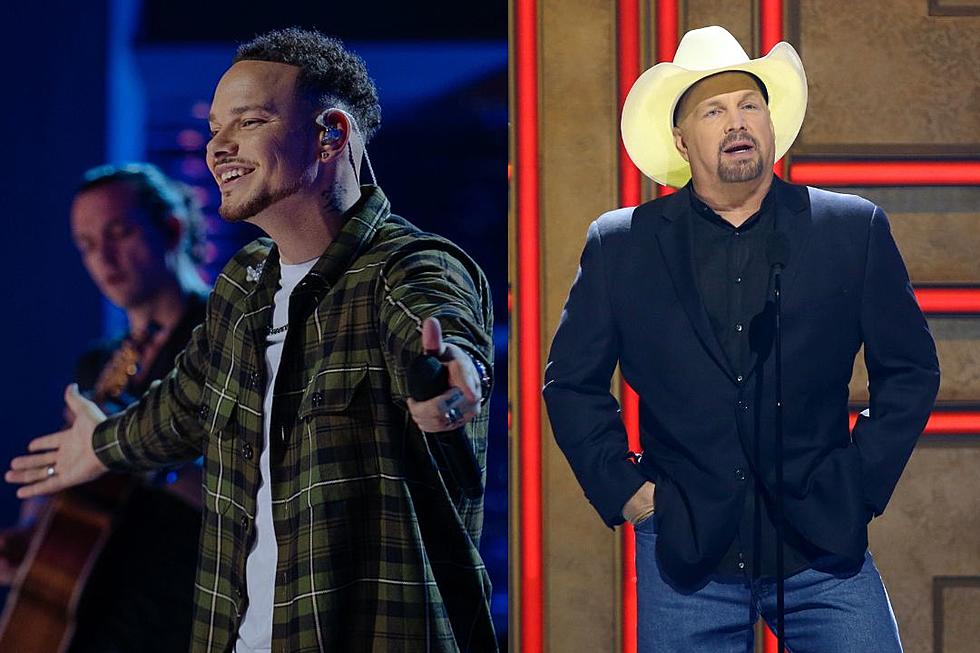 Kane Brown's Garth Brooks Cover Draws Fan Raves [Watch]
Catherine Powell/Terry Wyatt, Getty Images
Evan Paul is the host of Taste of Country Nights, a syndicated radio show heard on more than 100 country radio stations nationwide, every night from 7PM to midnight. He plays the best new country music and interviews today's top stars, like Luke Combs, Miranda Lambert, Dan + Shay, Keith Urban, Carrie Underwood, Luke Bryan, Chris Stapleton, Lady A, Morgan Wallen, + more! 
Kane Brown has been making waves in country music ever since he first blew up on social media in 2015. With his unique sound, he has captured the hearts of fans all over the world. However, what sets Kane apart from many other country stars is the intense loyalty and attachment that his fans have for him.
This was evident at a recent show of his, when he covered "Friends in Low Places," Garth Brooks' signature hit. Kane shared a video of him performing the iconic country anthem, and simply captioned it, "A little Garth Brooks."
He starts the song with those words we all know and love, "Blame it all on my roots, I showed up in boots, and ruined your black-tie affair." Naturally, the crowd went absolutely nuts when started singing the Brooks classic. But even more of a frenzy started once Kane Brown posted the clip to his Instagram, with many comments about people wanting a Kane Brown/Garth Brooks duet.
@Kathy2264 on Instagram writes: "Thinking we need a Kane and Garth Duet!!!! Yahhhh."
@socialgirl869 on Instagram writes: "@KaneBrown please do a duet with @GarthBrooks you're both amazing."
@lisawowlau on Instagram writes: "luv it! Garth will be proud!"
Fans then started tagging their friends so they, too, can watch the cover for themselves.
Brown's fans, who call themselves the "KB Family," have formed a tight-knit community around him. They often travel long distances to go to his concerts, and many of them have tattoos of his lyrics or album covers. This is also apparent in the comments section of the post, as fans are tagging their friends with the dates that they are going to get to see Kane Brown this year. They share stories of how his music has helped them through tough times, and they come together to support each other both online and in person.
Do you think Kane Brown and Garth Brooks need to do a duet?
10 Kane Brown Facts You Probably Didn't Know
In this list of 10 little-known facts about Kane Brown, you'll learn about the singer's wildest fan interaction, the story behind his first tattoo, why he was rejected by the Army and more.
See Kane Brown's Luxurious Rural Home
Kane Brown
sold this Nashville-area home for $900,000 in October 2020. Prior to selling the house, he actually let
Jason Aldean
and his wife rent it while they built their new house.
10 Artists You Didn't Know Had Cut Garth Brooks Songs
Garth Brooks has written quite a few of his own hits, but a number of other artists have cut his songs, too ... and not just country singers.
More From Taste of Country