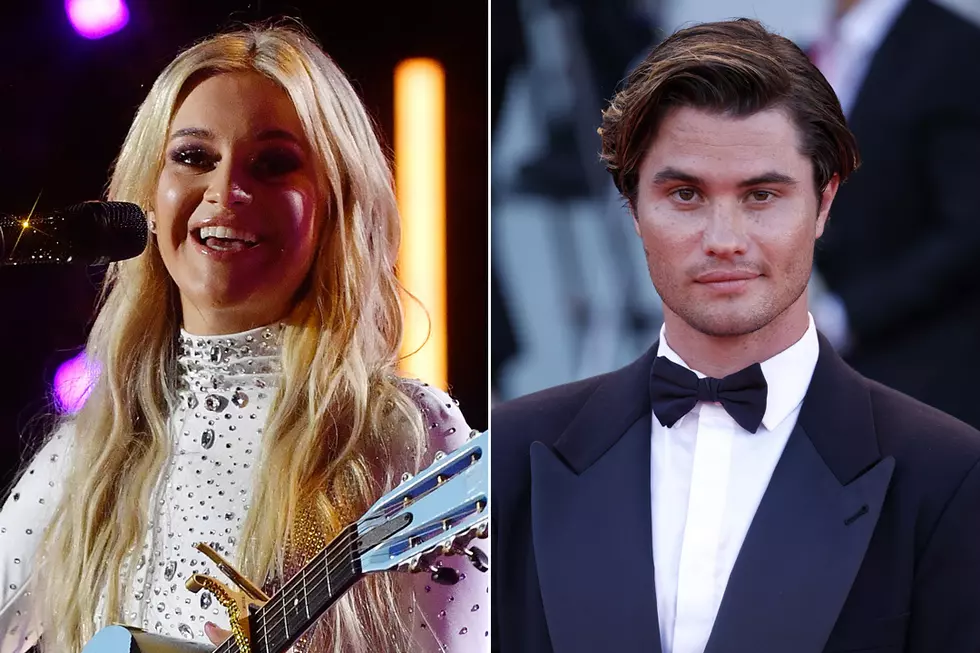 Kelsea Ballerini and Chase Stokes Share a Nibble in Downtown Nashville
Getty Images
Kelsea Ballerini and actor Chase Stokes sure make "no comment" look cute. The singer and her new friend were spotted along Nashville's Lower Broadway this week.
There was some playful dancing, finger interplay and nibbling as the two enjoyed snacks and some local Nashville country music at Robert's Western World. TMZ shared video of what we're definitely not going to call a date night. It was just two friends or associates, who hold hands and smile a lot.
Tuesday's (Jan. 24) outing is the second time they've been spotted in one another's airspace. On Jan. 9, during the college football National Championship, the pair sat next to each other to watch University of Georgia destroy TCU. He then shared a pic of the country star leaning in toward him.
Ballerini expressed some amount of displeasure over the internet's interest in her love life, and Stokes later gave TMZ the hand — more or less — when they pressed him on it a week later.
Throughout the month, they've commented on each other's social media posts.
Stokes, of Outer Banks fame, was most recently in a relationship with actor Madelyn Cline. Ballerini was married to country singer Morgan Evans until fall 2022.
On Feb. 2, Ballerini begins her touring year with the Judds in Tulsa, Okla. On Feb. 5, she may be in Los Angeles for the 2023 Grammy Awards. There she's nominated for her third lifetime award, in the Best Country Solo Performance category with "Heartfirst."
One has to wonder if she'll bring a date.
PICTURES: See Inside Kelsea Ballerini's Dazzling Nashville Farmhouse
Kelsea Ballerini is taking fans inside the dazzling modern farmhouse that she now calls home in Nashville. The singer's new residence is filled with colorful furniture and bold-print wallpaper that she calls "maximalist," but it's also set on a piece of land big enough for her dog, Dibs, to have some room to roam.
18 Celebrity Country Couples You Probably Forgot About
Carrie Underwood is a part of this list, twice! So too is Keith Urban, Brad Paisley and Dwight Yoakam. See all the celebrity country couples that once were, until they broke up.
More From Taste of Country