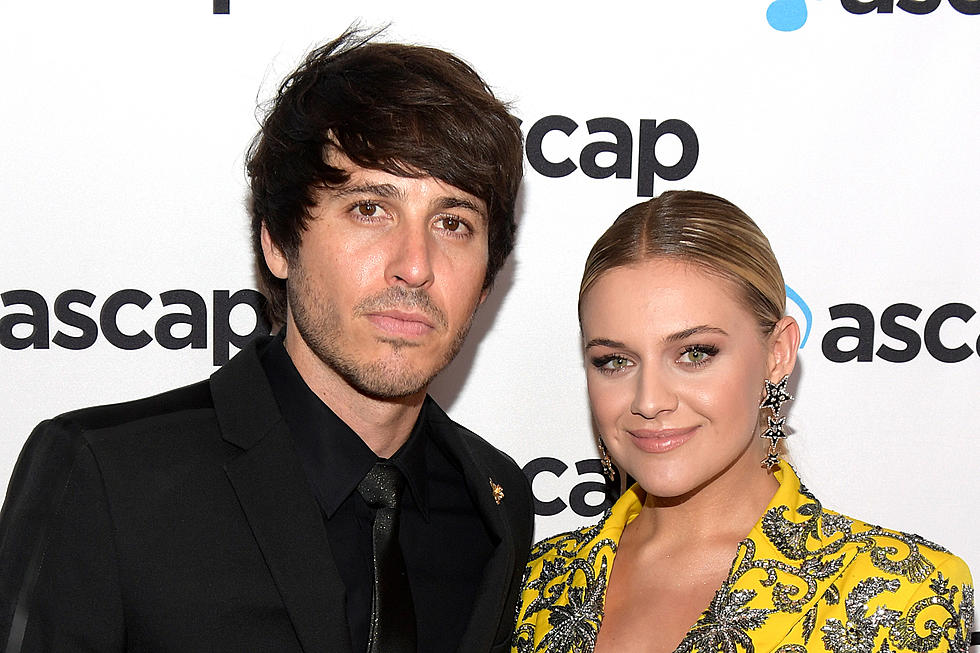 Morgan Evans Responds to Ex Kelsea Ballerini's Blistering New Interview: 'Really Sad'
Jason Kempin, Getty Images
Morgan Evans turned to social media on Tuesday (Feb. 21) to respond to an accusation his ex-wife, Kelsea Ballerini, made in a new podcast appearance, expressing that it's "really sad" that it's come down to a public war of words.
Ballerini is set to appear on the Call Her Daddy podcast with host Alex Cooper on Wednesday (Feb. 22). In a teaser released online on Monday (Feb. 20), she revealed that although she wed Evans when she was just 23, in December of 2017, "I didn't want to have a wedding … I swore I would never get married (quotes via Us Weekly).
Ballerini filed for divorce in August of 2022. Though the initial public statement was carefully phrased, Ballerini responds, "Yeah, it did," when Cooper asks if the divorce "got nasty."
"As he's putting out a song about being blindsided, he's taking half the house that he didn't pay for," she says in reference to Evans' song "Over for You."
"How was I married to ​this person for this long and had no idea that that bit of character was tucked within that human being?" she asks rhetorically.
Evans posted to social media on Tuesday in response, writing, "It's really sad for me to see this person, who I spent so much of my life with and loved with all my heart, saying things that aren't reality and that leave out what really happened. She knows I'm not the type of guy to speak on those things publicly.
"If this is what she needs to heal, I hope it helps," he adds before imploring his followers, "please don't be mean. Don't be mean to Kelsea, don't be mean to each other.
"Life's too short," Evans concludes.
Ballerini and Evans came to an agreement on the issues surrounding their divorce on Oct. 24 in Davidson County in Tennessee. People reported that both parties had "vacated the marital residence" in Nashville. The former couple also agreed upon a real estate agent, who listed their former home for sale, and divided their furniture and personal property as part of that agreement.
Ballerini delves into their relationship and divorce in considerable detail on her new EP, Rolling Up the Welcome Mat.
8 Brutally Honest Divorce Lyrics From Kelsea Ballerini's 'Rolling Up the Welcome Mat' EP
Kelsea Balerini opened up her divorce diary in February 2023 with her Rolling Up the Welcome Mat EP, a project that follows the stages of a breakup — from grief and loneliness to anger to acceptance — in chronological order. Here are eight of the most revealing lyrics from the project.
More From Taste of Country