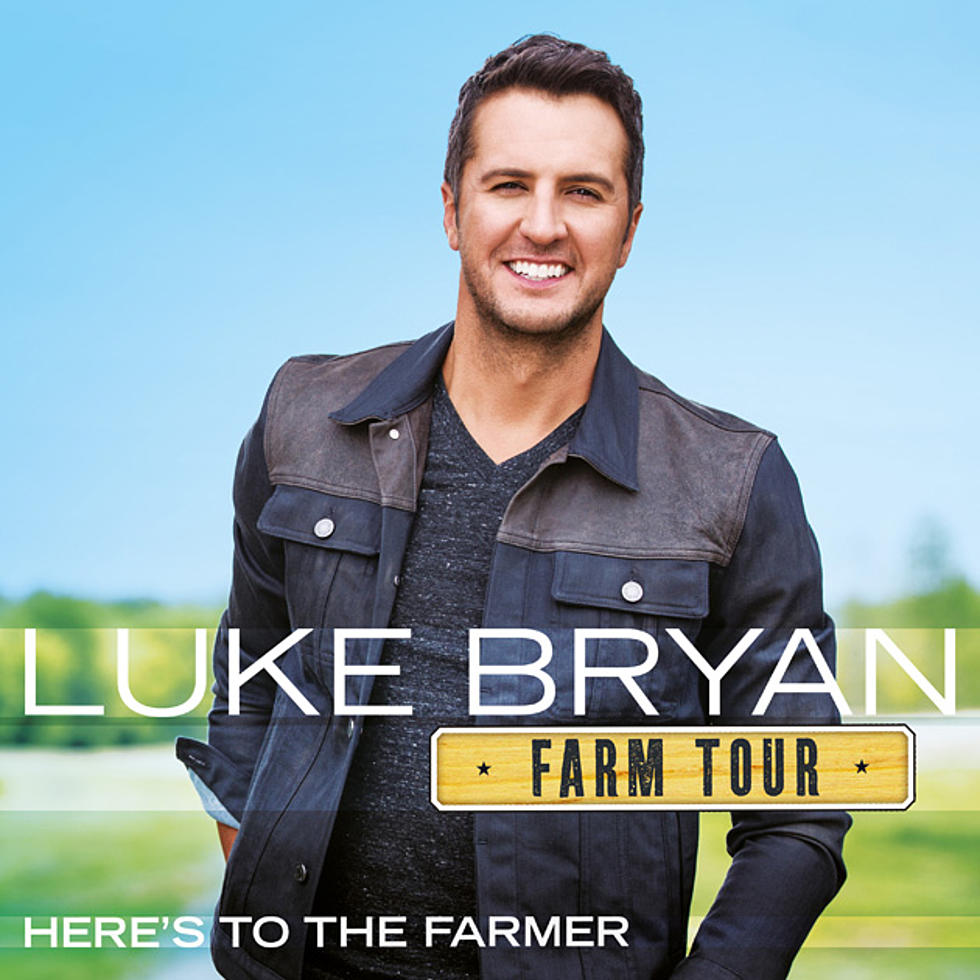 Album Spotlight: Luke Bryan, 'Farm Tour … Here's to the Farmer'
Capitol Nashville
Luke Bryan's Farm Tour ... Here's to the Farmer EP is similar to his many Spring Break EPs in that it's a thematic collection of songs best appreciated by those who live the lifestyle. In some cases, a city boy just isn't going to get it.
But that's the point. Bryan is giving back — symbolically and literally, as his Farm Tour will provide college scholarships with five country and country-rock love and life songs. It's a slice-of-life album that paints beautiful images of the American heartland. You can almost smell the fresh wheat during "I Do All My Dreamin' There." Your hands feel slick with hydraulic fluid by the end of the title track. You wanna take your lover for an afternoon romp by the end of "Love Me in a Field."
"Southern Gentleman" is about a farmer's values. Bryan's storytelling is honest and his moral compass pointed true north during each song on Farm Tour ... Here's to the Farmer. His corn-pone delivery does each song justice, but it's unlikely any of the EPs best moments will reach mass audiences, if only because singles from Kill the Lights are being worked to radio instead.
Key Tracks: ""Love Me in a Field," "Southern Gentleman"
Did You Know?: So, what does it mean to be a "Southern Gentleman"? "There's a lot of parameters of that," Bryan tells the Boot. "I think holding women in the utmost highest respect and being polite and being a classy person is certainly a definition of a southern gentleman. Conducting yourself with manners and etiquette and being a good person."
40 Reasons to Love Luke Bryan
See Luke Bryan's Most Amazing Moments!