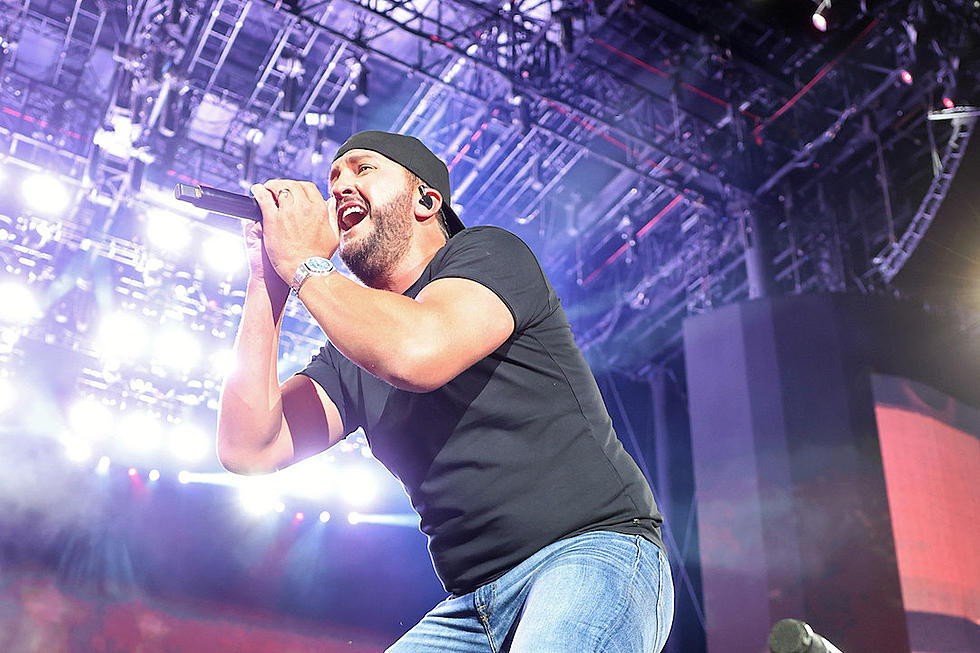 Luke Bryan Hits Stagecoach With a 'Beer In My Hand' + a New Single Announcement [Watch]
Monica Schipper, Getty Images
When Luke Bryan took the stage for his headlining Stagecoach set on Friday night (Apr. 28), he had an exciting announcement in store: His next single, "But I Got a Beer in My Hand," is coming out on Friday (May 5.)
The star broke the news to the Stagecoach crowd live, adding that they could hear a snippet of the track in advance on social media.
"If you go on TikTok, I put it on my TikTok. Y'all'll hear a sample of it tonight. It's uploading tonight if y'all want to hear a little piece of it," he said. Sure enough, a preview of the new song is up on TikTok now, and from the sounds of it, it's a feel-good summer anthem that finds the positive side of heartbreak.
"Yeah, I know how that country song goes / I'm supposed to be heartbroke / But I got a beer in my hand / And I got it raised up high / I ain't got a give in my damn right / I can do this all night," read the lyrics in the part of the song that's been released early. "Country done came to town / This town don't stand a chance..."
"Who's ready for a party anthem?" Bryan added on Twitter after he shared the news, posting several shots of his Stagecoach performance. "But I Got a Beer in My Hand" is available to pre-save and pre-add now.
Bryan hasn't released a full studio album since 2020, when Born Here Live Here Die Here came out. He concluded that album cycle with his single "Up," and in September 2022, he put out his newest single, "Country On," which has since hit the No. 1 spot on country radio.
Pictures: See Inside Luke Bryan's Stunning Beach House
Luke Bryan
listed his 4,600-square-foot beach house for sale in December 2022. The stunning Florida mansion includes four bedrooms and bathrooms and comes furnished. The master bedroom overlooks 95 feet of water frontage, but if you don't want to descend all four floors to get there, you can absorb the warmth of the private, heated pool. This Santa Rosa Beach property is on sale for $18 million, among the most ever for a
country star's house
.
More From Taste of Country