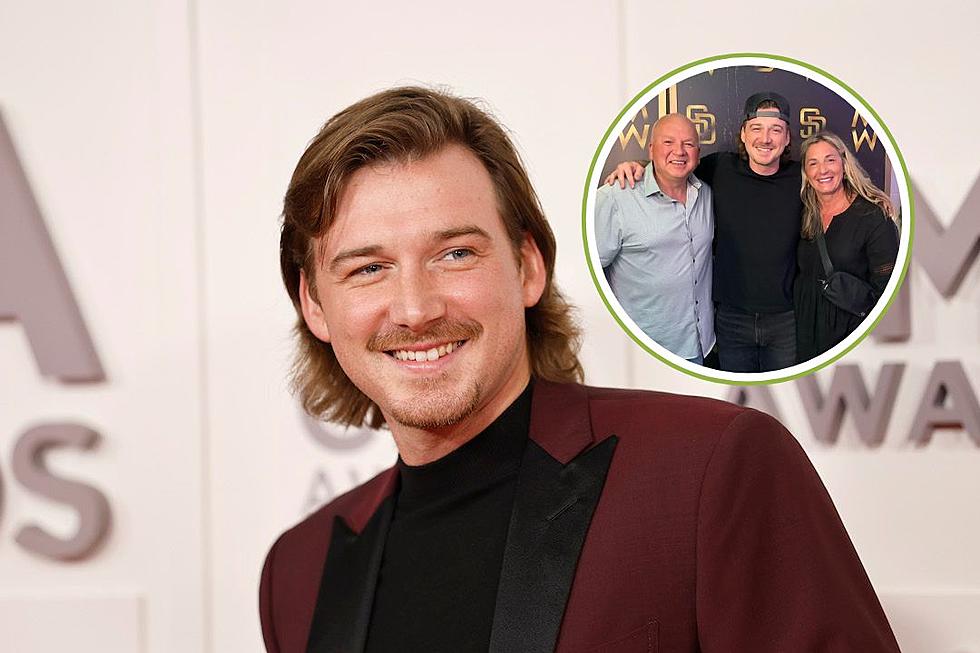 Morgan Wallen and His Mom Meet Idaho Murder Victim's Family Backstage [Pictures]
Jason Kempin, Getty Images
Morgan Wallen had an emotional "full-circle" fan moment backstage at his San Diego, Calif., One Night at a Time Tour stop on Friday (July 14).
Among the audience at that show — the first of two nights Wallen played in San Diego — was the family of Ethan Chapin, one of the four University of Idaho student victims murdered in an off-campus residence in November of 2022.
Ethan was a huge fan of the country superstar, so Wallen sought out the Chapin family and offered them tickets to his show.
But that's not all: The singer also met the Chapins backstage in San Diego, posing for pictures and presenting them with a donation to the Ethan's Smile Foundation, which Ethan's parents Stacy and Jim started after his death to help local high school grads and University of Idaho students fund their higher education pursuits.
Wallen's mother Lesli even flew in to meet the family with her country star son. The moment was especially poignant, since Wallen's hit "Thought You Should Know" — his song for his mom — had special resonance for the Chapin family and the bond Ethan shared with his own mother, Stacy.
"On Mother's Day 2022, Ethan sent me the best text about how [Morgan Wallen] had written a song for his mom [Lesli Wallen] and how that could be our song," Stacy explains in a social media post also featuring photos of Wallen's backstage meeting with their family.
"It was a very touching moment between us. I listen to 'Thought You Should Know' all the time. I've told this story a lot, and to our surprise, a very kind person made an introduction [to Wallen]," she continues.
Stacy's post goes on to reflect on what it meant to her to meet Wallen and his mother in person, receive a donation check in honor of Ethan, and attend the show.
"It was an incredibly bittersweet full-circle moment," she writes. "... It was one of the kindest gestures in my life. I still cannot believe it happened, and it isn't easy to recognize it all came at a massive cost to our family."
Wallen's One Night at a Time Tour is scheduled to continue into October.
See the Most Played Country Song from the Year You Were Born
Who had the most played country song during the year you were born? This list is a fascinating time capsule of prevalent trends from every decade in American history. Scroll through to find your birth year and then click to listen. Some of these songs have been lost through the years, many of them for good reason!
More From Taste of Country