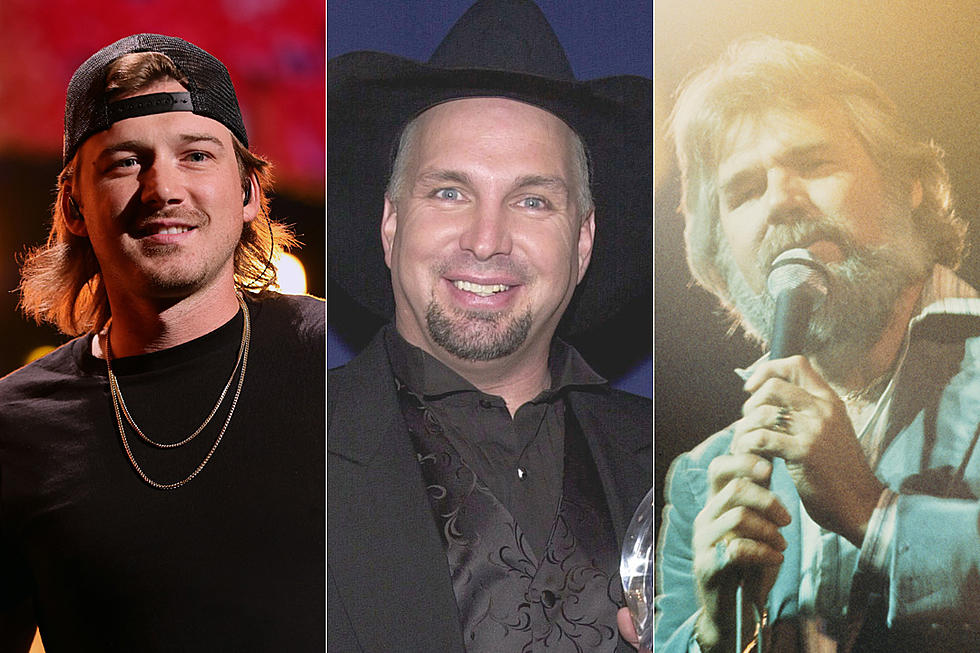 See the Most Popular Country Album From the Year You Were Born
Getty Images
Country music fans raised in country music families should know which artist was hot when they were born. Find nearly 60 top country albums on this list of the No. 1 projects from each year between 1964 and 2022.
The list is divided by Soundscan, the now-accepted album tabulation service that makes tallying sales a no-brainer. Pre-1991, there are no accurate sales numbers for country albums (record store owners estimated with an anti-country bias), so we selected the album that spent the most weeks at No. 1 for that year. That means a whole lot of Alabama in the 1980s and an outlaw '70s.
After 1991, the top seller was made clear, so we've added actual year-end sales numbers for the last 30-plus No. 1 albums. The largest single-year total goes to Shania Twain, whose Come on Over album sold 5.6 million copies in 1999, one year after leading with 4.9 million.
Impressive years from Garth Brooks and Billy Ray Cyrus round out that decade, while the 2000s bought about a more pop-friendly sound dominated by Rascal Flatts, Taylor Swift and Lady A. Just five albums led in back-to-back years, with the No. 1 album of 2021-22 being the fifth.
As for who had the most year-end No. 1s? That's a tie between Alabama (five in six years) and Brooks (five between 1991 and 2001).
Most Popular Country Album From the Year You Were Born
Find out which country singer dominated on this list of the most popular albums from the year you were born or graduated high school.
This list is based on sales date from the Soundscan era (1991 to 2022) and total weeks spent atop Billboard's Hot Country Albums chart (1964-1990).
In 1999,
Shania Twain
's
Come on Over
album became the first to top the year-end chart in back-to-back years, but that feat has been done four times since, most recently in 2022. Which country album defined your childhood? Scroll down to find out.
See the Most Played Country Song from the Year You Were Born
Who had the most played country song during the year you were born? This list is a fascinating time capsule of prevalent trends from every decade in American history. Scroll through to find your birth year and then click to listen. Some of these songs have been lost through the years, many of them for good reason!
More From Taste of Country