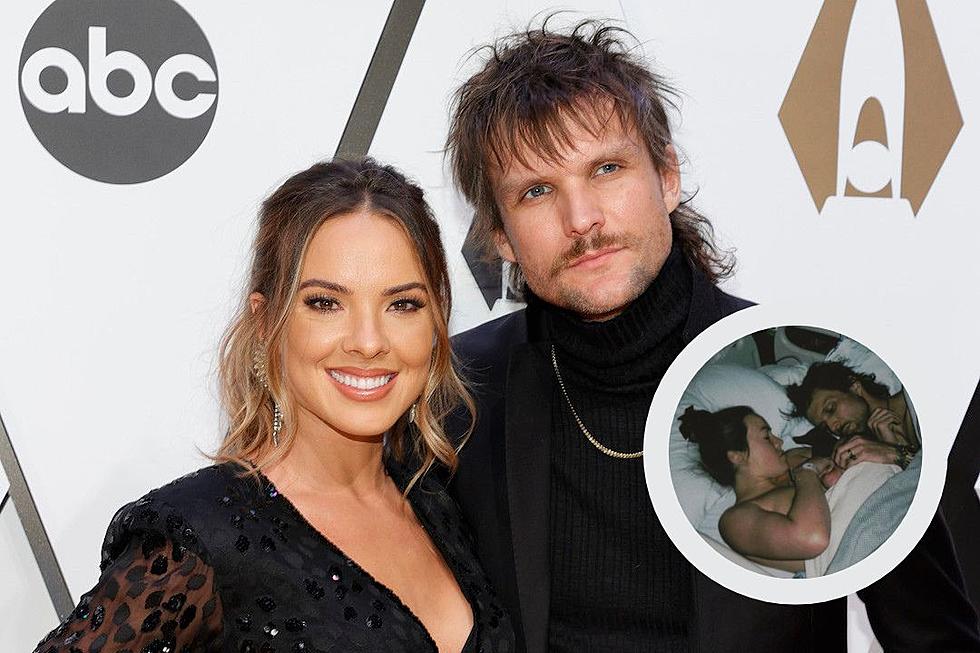 Naomi Cooke + Martin Johnson Welcome First Baby After Complicated Labor
Jason Kempin, Getty Images/Instagram
Naomi Cooke and her husband, singer Martin Johnson, are officially parents. The couple recently welcomed a baby, and Cooke shared her birth story on social media, along with several snapshots of the big day.
"I started off with a planned home water birth. Me and 9 of my siblings were born at home, 5 of us in a bathtub, and it was important to me to give my child a similar birth experience," Cooke writes in the caption of her post.
However, as her labor progressed, the singer and her birth team had to switch gears.
"After an unexpected 60 hours of labor, complications arose and I ended up delivering at the hospital," she details.
"I'm in awe of both ancient and modern birthing methods and filled with gratitude for the gift of experiencing both in one birth," the singer goes on to say. "The incredible wisdom and skill of my midwives and surgeons is a marvel, and each practice is equally important for all women to have access to."
"I'm grateful to have a healthy, beautiful baby and even more grateful for my female body and the power and strength she holds," Cooke says as she concludes her post. "Childbirth is an incredible rite of passage for a woman. I'm proud to have made the journey and honored to be holding the ultimate reward."
To go along with her birth story, Cooke shared a series of images documenting the process, from snapshots of her at the end of her pregnancy to a sweet family photo of her and Johnson laying in a hospital bed, cradling their newborn.
Cooke and Johnson — who is the front man of emo band Boys Like Girls, as well as a new wave pop-punk group called Night Game — got married in July 2021. The couple had been fairly quiet about Cooke's pregnancy, and never shared a formal announcement, but fans learned their happy news after Cooke debuted a baby bump while performing at the 2023 Country Radio Seminar.
Cooke was formerly the front woman of country trio Runaway June. She stepped away from the group in early 2022, explaining that she planned to pursue a solo career. In her baby announcement post, Cooke also reveals that she made an album this year.
Meet the Country Babies Born in 2022
Many of country music's biggest stars have welcomed new bundles of joy in 2022. Find out which artists have expanded their family or are expecting babies this year.
More From Taste of Country