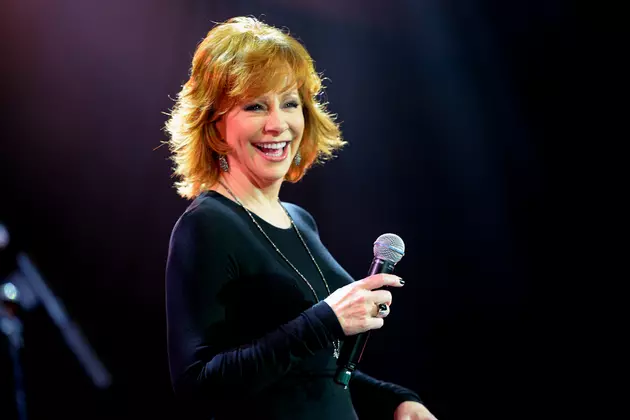 Reba McEntire Couldn't Keep a Straight Face Working With Jay DeMarcus
Charley Gallay, Getty Images
Reba McEntire's upcoming Sing It Now: Songs of Faith & Hope album is a serious gospel album. Someone forgot to tell that to producer Jay DeMarcus, who daylights as one-third of Rascal Flatts.
McEntire tells Taste of Country Nights that you don't try to keep a straight face working with the often jokey DeMarcus. "It's hard," she says, laughing, "but he lightens the mood."
Of course, the country star didn't hire him for his jokes. McEntire also took some time to gush on her co-producer, saying his ear for harmonies matches his talents as a multi-instrumentalist. He hears harmonies differently than she does, which is nice because many songs on the album rely on great harmonies.
So far only "Softly and Tenderly" has been shared with fans. Kelly Clarkson and Trisha Yearwood joined McEntire for the song. They cut the song as a group, enjoying lunch out first before convening in the studio for several hours. The difficult part, of course, was lining up schedules. Yearwood spent a significant part of 2016 on the road with Garth Brooks, and Clarkson just had a baby.
Sing It Now: Songs of Faith & Hope will be released on Feb. 3. In addition, McEntire talked about her upcoming ABC show. She tells Taste of Country Nights that she'll play a sheriff on the show, but she's not sure where they'll shoot the pilot.
Sam Alex is the host of Taste of Country Nights radio, a syndicated night show which airs on more than 75 stations nationwide. Listen to highlights on iTunes or your Android device.
Listen to Reba McEntire's Interview With Taste of Country Nights

Country Artists Who Also Tried Acting
The Most Unforgettable Reba McEntire Moments!
More From Taste of Country