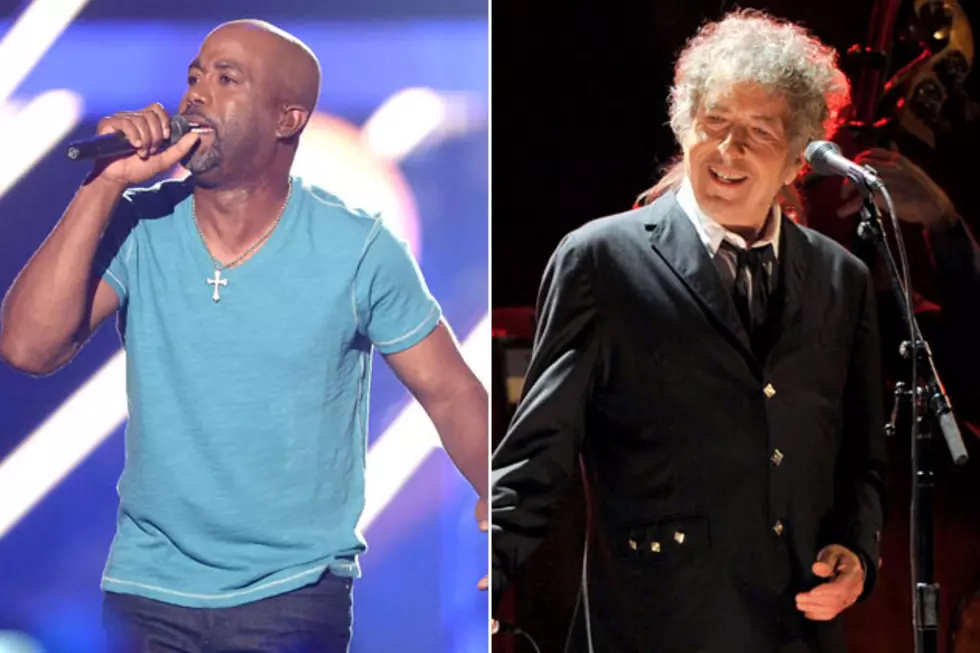 Remember When Bob Dylan Sued Darius Rucker?
Kevin Winter / Jason Merritt, Getty Images
Bob Dylan is making a pretty penny from Darius Rucker's version of 'Wagon Wheel,' a song he co-wrote. It's not the first time the folk legend has scored a paycheck off the singer, however. In the early '90s, he sued Hootie and the Blowfish because of lyrics used in their hit song 'Only Wanna Be With You.'
Rucker admits that it's doubtful Dylan knew anything about the lawsuit. During an interview with the Dan Patrick Show, he said the singer's management was aware of their use of lyrics from 'Idiot Wind' and had no problem with it. Once the song became a hit, they objected, and Hootie was forced to pay up handsomely.
The lyrics in question were: "Said I shot a man named Gray / Took his wife to Italy / She inherited a million bucks / And when she died it came to me / I can't help it if I'm lucky."
A close look reveals that 'Only Wanna Be With You' is a Dylan tribute, especially that verse. Later in the song, the band drops 'Tangled Up in Blue,' the title of another Dylan hit. The band was hardly hurting for coin, as 'Cracked Rear View' sold nearly 20 million copies. Rucker's version of 'Wagon Wheel' is closing in on two million downloads.
More From Taste of Country