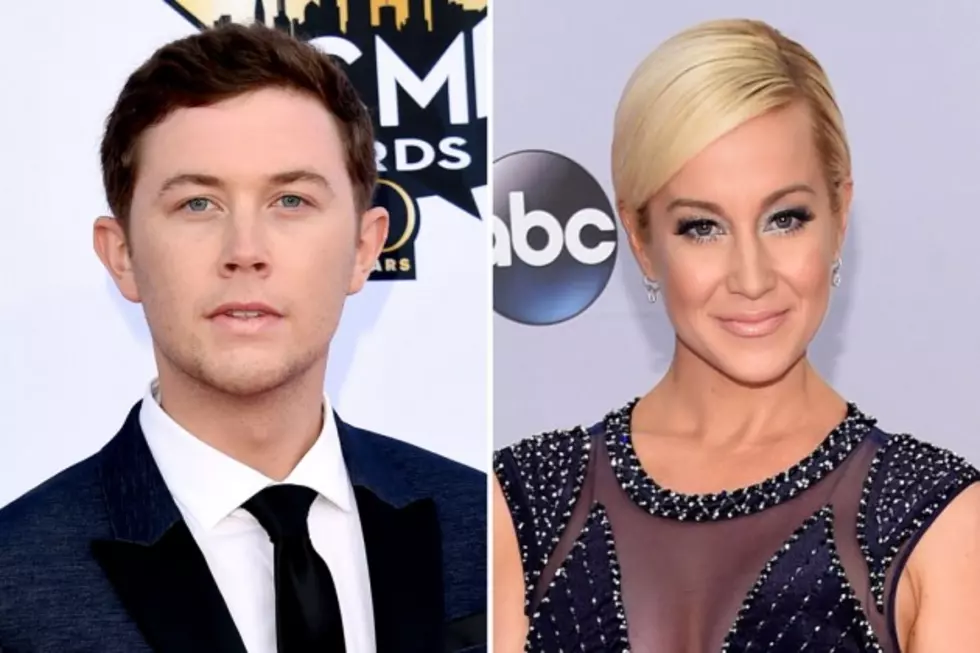 Scotty McCreery, Kellie Pickler Comment on the End of 'American Idol'
Jason Merritt / Larry Busacca, Getty Images
American Idol has helped launch the careers of some of country's biggest stars, and two of the show's country veterans are bidding it a fond farewell.
In the wake of Monday's (May 11) announcement that the upcoming 15th season will be the last for the iconic reality singing competition, Kellie Pickler and Scotty McCreery both looked back on their time on the show with gratitude. Pickler competed on the show's fifth season in 2005, placing sixth.
"I am so thankful for my American Idol experience and how the show opened the door for me to pursue my dream of being a country music artist," she tells Billboard. "It's hard to believe that next year at this time we will be watching the ultimate finale. I am sure the final season will be a very exciting and memorable one."
McCreery was still in high school when he auditioned for Idol, and he went on to win the show's 11th season. "American Idol changed my life. It was a great way for me to pursue my dreams of being a country music singer and introduce myself to the nation," he says. "I am so thankful to the show, the producers, the judges, and the audience for everything they did for me. American Idol has been a dominant force in our pop culture for almost a decade and a half, but all good things must come to an end. I wish everyone involved with the show my best and know they will all continue to do great things."
American Idol's two-night season finale begins on Tuesday night (May 12).
Learn more About the End of American Idol
Where Are Your Favorite American Idol Country Singers Now?
More From Taste of Country