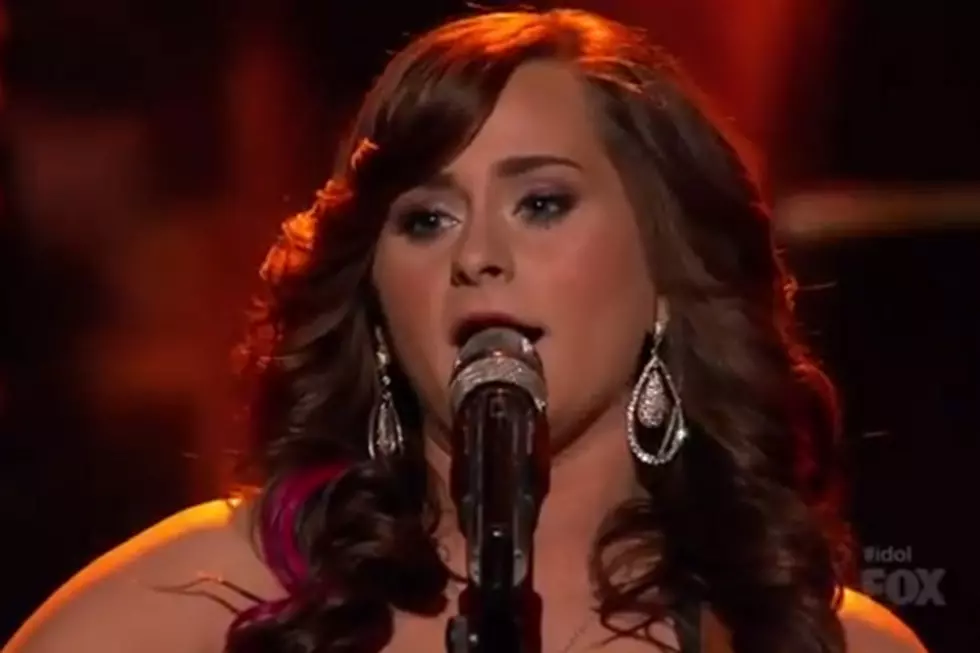 Skylar Laine Had 'Gut Feeling' She Would Be Eliminated From 'American Idol'
Country's newest darling Skylar Laine was sent packing on Season 11 of 'American Idol' on Thursday (May 3), effectively ending the hope that a country artist would take the baton from Season 10 winner Scotty McCreery and start a consecutive streak on the reality competition series. Laine wasn't crushed by being voted off, instead claiming she had a "gut feeling" that the end was near.
Laine, who has drawn comparisons to Reba McEntire and Miranda Lambert thanks to her firecracker style and spunky stage presence, told E!, "I had a gut feeling when I came back up there and I told Hollie [Cavanagh], 'I think you're about to be surprised,' because she thought she was going home. She was like, 'No, I'm not.' I was like, 'Yeah, you're going to be surprised.' I said, 'I told you so!' after. I wasn't surprised because you can't be. You never know what's going to happen."
The aspiring country star also revealed that the best advice she received on the show was "to stay myself, don't let anybody change me as an artist. I'm not a pop-country singer, I never will be."
She also said that she purposefully made the effort to stay country and avoid trying her hand at pop, even if it may have alienated viewers that aren't fans of the genre. Laine said, "It's definitely a conscious decision. I've accepted the fact that if I get to make an album and put singles out, they're probably only going to be played on country radio—that's just the way it is and that's the way my songs are going to sound. I've accepted that."
Sounds like a girl who sticks to her guns, knows who she is and what she wants when it comes to her country career.
Laine has managed to get Carrie Underwood, who performed on Thursday night, on her side. "She actually said in one of her interviews I think that the country community has already welcomed me with open arms and that just means the world to me," Laine said.
Country music has Skylar Laine's back, even though she was voted of 'Idol.' The show is merely a stepping stone for her.
More From Taste of Country