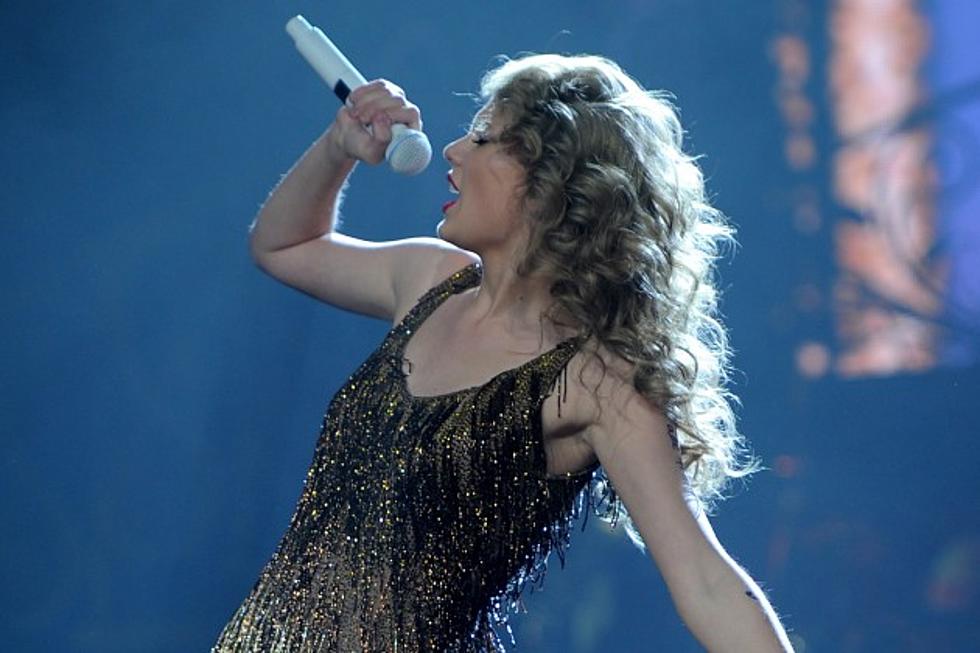 Taylor Swift Planning Spring 2013 Tour
It's been about six months since Taylor Swift's Speak Now Tour wrapped after rocking cities all over the world, leaving fans ecstatic for new tunes and more performances. But now, Swift fans have more than just a new album to look forward to. As she readies 'Red' and 'We Are Never Ever Getting Back Together' races up the charts, Swift has begun planning a 2013 tour!
Country music's sweetheart prides herself on concerts with awesome backdrops, light displays and special effects. And as expected, the 'Safe and Sound' hitmaker is already plotting the tiny details of a new tour in her mind.
"I really want to go out on the road in the spring. After I write a song, I always end up laying awake at night thinking, 'What are the lighting cues going to be on this? How big is the pit going to be?' I have been thinking of some big moments that are going to happen," Swift told Rolling Stone in a recent interview.
A 2013 tour will also give the 22-year-old star a platform from which to promote 'Red,' which is expected to hit shelves Oct. 22. The record will details the struggles of navigating difficult dating relationships as an adult. Previously, Swift was able to sing about the pain of young love, and -- at times -- unrequited love. But it sounds like 'Red' will tell us about the highs and lows Swift has experienced while dating as a grown-up.
"I went through a few roller coasters," Swift admits, adding that she let herself slip into old shadows while writing lyrics. "Trying to chronicle each step of the way was challenging, because you go to some really dark places with the lyrics. Then in the next track, you're talking about how amazing it is to meet somebody new."
We can't wait to see how all of that plays out on stage. If all goes according to planned, look for Taylor Swift on tour in spring 2013.
More From Taste of Country