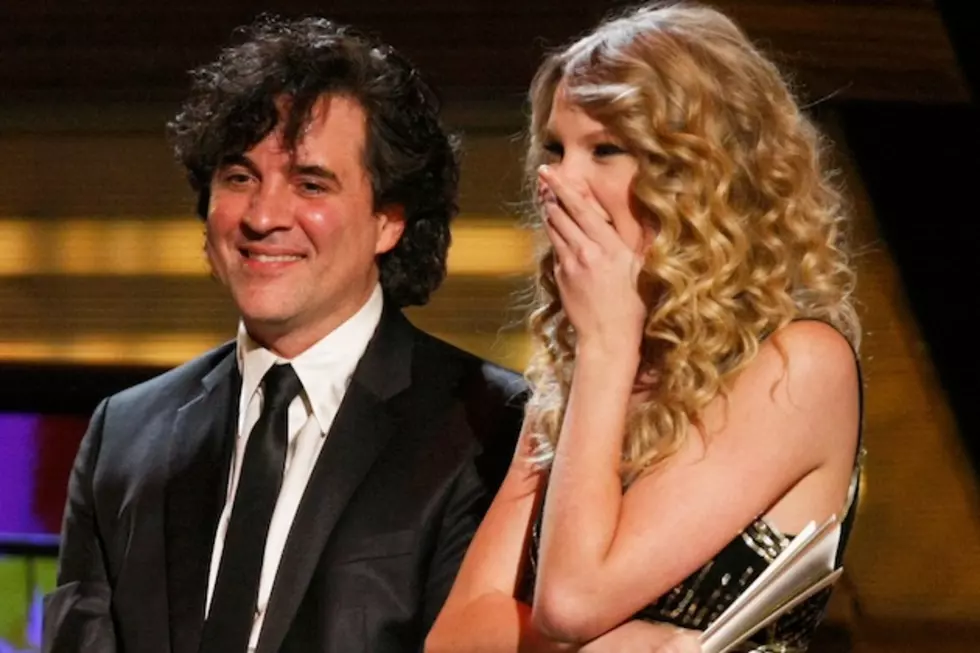 Taylor Swift's Popularity Not Waning, Scott Borchetta Assures
Ethan Miller, Getty Images
There has been recent speculation that Taylor Swift's glorious moments of fame are up, especially after many outlets reported that the '22' hitmaker's magazine covers were bombing on the newsstands. However, Big Machine Label Group CEO Scott Borchetta douses those pesky rumors with a few statistics of his own.
Borchetta tells 'CBS This Morning,' "As far as her popularity waning, there's no sign of that anywhere," and points out, "She's the only artist in the last 15 years to have over two albums debut with over a million in sales in the first week."
"We have the biggest sales in the world right now with her, and you have to remember, when you have that much love, there's going to be haters, so bring on the haters," he protests.
It's clear that the label head sees 'red' when Swift is involved, and he comes to her defense based not only on statistics, but also his personal observations, as he has worked closely with the 23-year-old for years.
Borchetta, who works with fan-favorite country acts such as Tim McGraw and Rascal Flatts, believes that Swift's personal traits will work in her favor, buoying her incomparable rise to stardom. "She's extraordinarily determined," he concludes. "She's really wired for this moment, things she does naturally. It's not like she has to wake up and say, 'OK, it's time to be Taylor.' That's who she is. ... She's extraordinarily driven, and she -- like any great artist honestly, they have a vision for how they want to look and sound and there's a specific, meticulous vision that we all work with her on."
More From Taste of Country