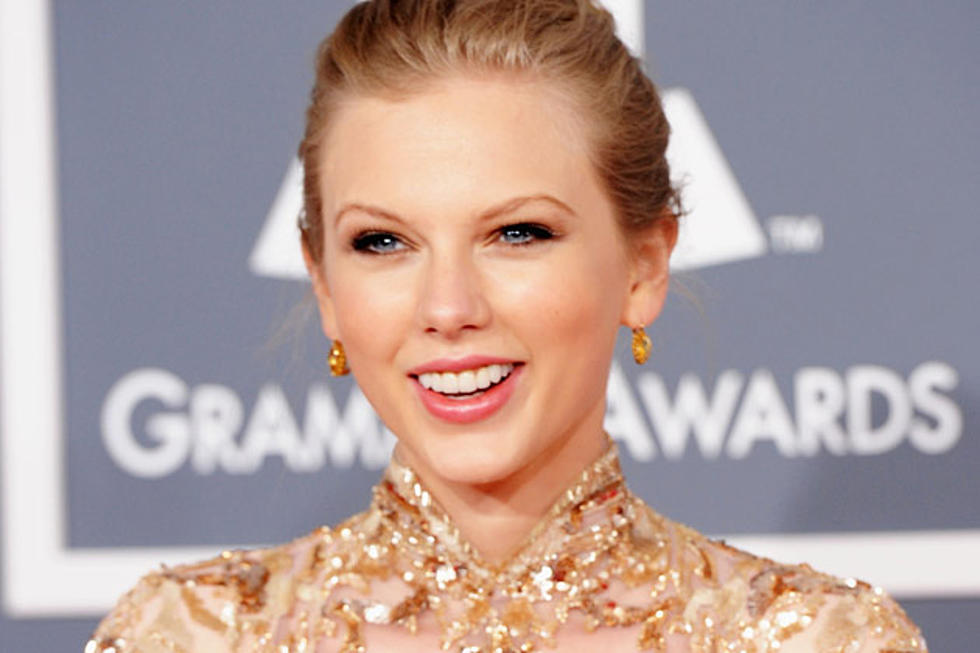 Taylor Swift Responds to Prom Request With Invite to 2012 ACMs
Yesterday (Feb. 23) we reported that Taylor Swift had received a prom invitation from New Jersey high school senior Kevin McGuire, who is currently battling cancer for the second time. On McGuire's Facebook event page, which now has hundreds of thousands of fans, the teen's older sister put out a plea asking the beautiful young starlet to take her brother to his high school prom, which coincidentally falls on his birthday. Since then, we've all been waiting eagerly to see if and when and how Swift would respond. That wait has finally ended.
In a Facebook status update this afternoon, the Vogue cover girl met the teen's request with an even bigger invitation. "Kevin, I'm so sorry but I won't be able to make it to your prom," she wrote. "But I was wondering, the ACM Awards are coming up.. Would you be my date? Love, Taylor." In less than 30 minutes, Swift already had more than 40,000 fans 'like' her comment on Facebook and more than 4,000 comment on it.
At the same time, McGuire's Facebook page blew up with comments from friends and fellow high school students congratulating him on scoring the big date to the ACMs, though some were admittedly disappointed that they wouldn't get to see Swift at their high school prom. McGuire, a football and basketball player at Sterling High School, has come to be known as the "real life Superman" by his friends after battling leukemia for the first time and overcoming it.
Now, with his cancer present again, McGuire is relying on the hard-to-come-by drug methotrexate in order to fight the disease, and the 18-year-old is more determined than ever to beat it. On his Facebook page this week, his sister Victoria wrote the following request that caught Swift's attention: "Throughout his ups and downs Kevin never even questioned 'why me? Nothing, and I mean NOTHING brightens Kevin's day more than Taylor Swift. Kevin DESERVES more than anyone a special event in his life." Apparently, the big-hearted Swift agreed.
More From Taste of Country