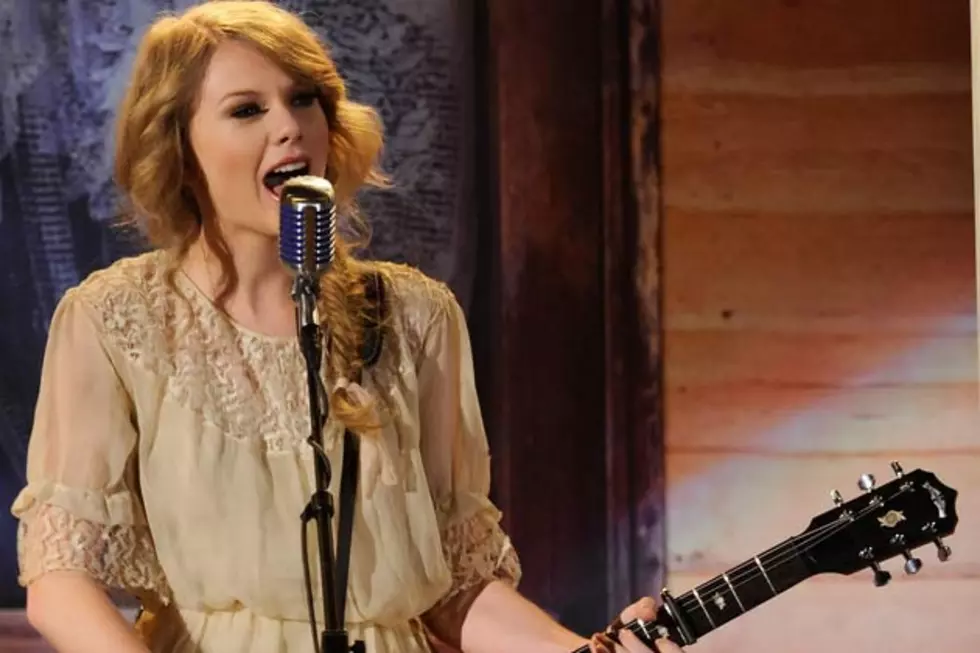 Taylor Swift's Speak Now Tour Drew Biggest Crowd of 2011
Taylor Swift's Speak Now tour was a global, 98-city trek that we are still talking about even though it's long over. That's because it was one of the hottest tours of 2011, as the singer traveled the world, strumming her guitar, singing her confessional songs, covering regional artists from the city in which she was playing and inviting big name locals to perform on stage with her. All three of those elements contributed to the tour's success. StubHub (as reported by The Boot) reports that Swift's tour was incredibly well-attended. In fact, she drew the largest crowd of 2011, beating out some pretty big names in the process.
Additionally, Swift's show was the most popular music event in three different cities last year: Hartford, Atlanta and Orlando.
These impressive statistics are a testament to Swift and her fans, and their mutual admiration and dedication. If Taylor Swift comes to town, her fans turn out in droves. She, in turn, will put on a memorable show.
Congrats to Taylor Swift on yet another concert business accolade.
More From Taste of Country