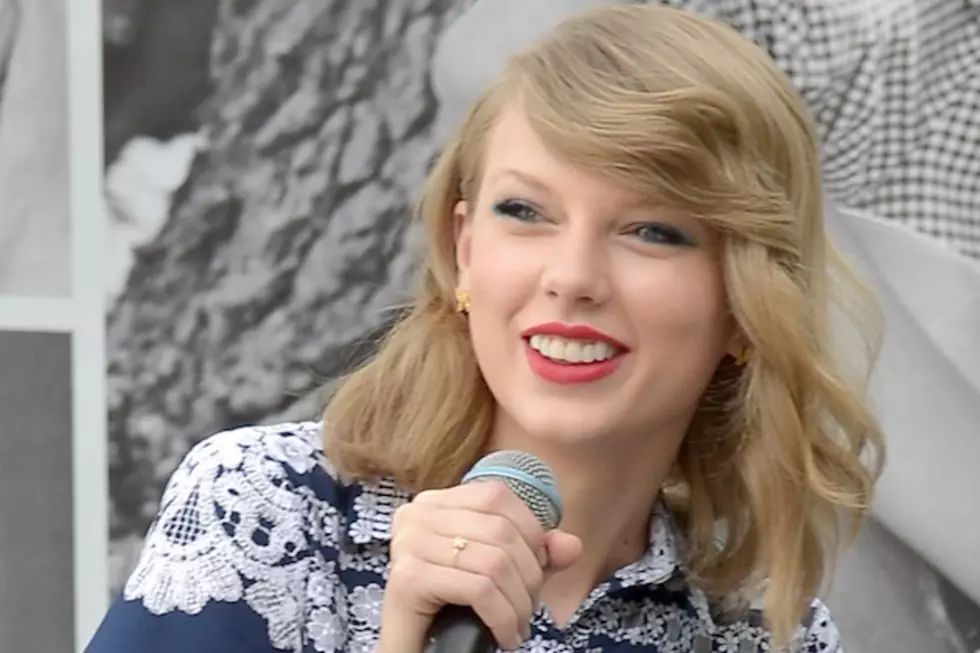 Taylor Swift Visits a 'Fearless' Sick Little Girl in Hospital [Photos]
Although Taylor Swift doesn't have the power to heal sick little kids, she does have the ability to brighten their days and leave a lasting impression. The singer visited one of her biggest fans, Khloe, who is five years old and fighting cancer in a Los Angeles hospital, and this sweet little girl is definitely the epitome of 'fearless.'
Khloe's aunt started a Facebook page for the little girl, calling it 'Stay Fearless Khloe,' inspired by Swift's sophomore album, 'Fearless.' As the case has been in several other kids' lives, the songstress' management caught wind of Khloe, and that enabled Swift to meet up with the sweet patient.
Swift visited Khloe in the hospital on Wednesday (May 7) and there was a whole lot of happiness going around. Her family posted, "Her reaction when Taylor walked in, will FOREVER be one of our favorite moments in life."
Swift and Khloe posed for lots of photos and even had a prop to go with their photo session. They held up a sign reading, "Today I broke up with my tumor and we are never, ever getting back together, like ever!"
The 'Red' singer also signed a poster for Khloe, reading, "Khloe, it was so wonderful meeting you beautiful girl!"
Swift didn't limit her visit to just one patient; she also stopped by the rooms of several other sick kids, no doubt bringing lost of smiles in the midst of difficult times. Recently, she's visited kids in New York, Philadelphia, and Rhode Island.
More From Taste of Country