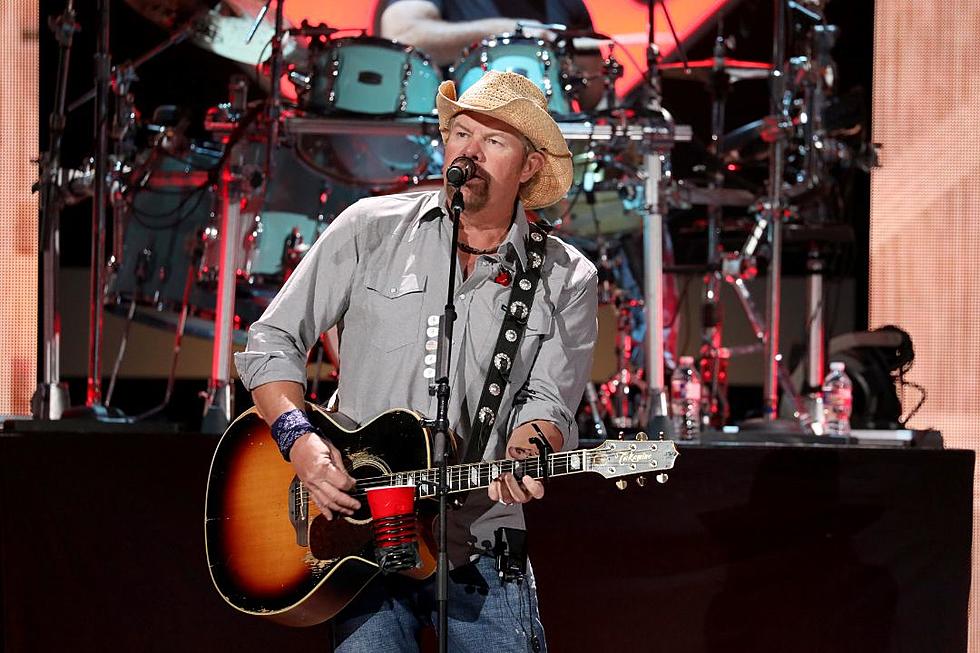 Toby Keith Plots 19th Annual Golf Classic to Fight Childhood Cancer
Rick Kern, Getty Images
Toby Keith will host his 19th annual Toby Keith & Friends Golf Classic on June 2-3 in 2023. The two-day event will take place at Riverwind Casino and Belmar Golf Club in Norman, Okla., and it will benefit the OK Kids Korral, a home for families with children who are undergoing cancer treatment.
The event will begin on Friday, June 2, with dinner and a silent auction at Riverwind Casino. During the silent auction, attendees will have the chance to win signed merchandise from artists including Taylor Swift, Carrie Underwood, Luke Combs, Thomas Rhett, Dolly Parton, Tim McGraw, Miranda Lambert, Parker McCollum, Reba McEntire and Brooks & Dunn. Items from athletes Joe Burrow, Steph Curry and Tiger Woods will also be available for bidding, as well as goods from various retailers.
The silent auction will be followed by entertainment from Sawyer Brown, with support from Drive. The night will also feature a live auction offering trips to Australia and Croatia, a hunting excursion, membership to the private national golf Dormie Network and one-of-a-kind items from Keith.
The golf tournament will begin at 8AM on Saturday, June 3, at Belmar Golf Club. The day will end with a $10,000 shootout at 6PM. Visit the event's official website to register or donate to the cause.
Keith's golf classic fundraiser is now in its 19th year. In 2022, the event raised more than $1.3 million. The event has raised more than $15 million for the OK Kids Korral over its history.
While he plans the 19th iteration of the fundraiser, Keith has been going through his own cancer journey. He revealed news of a stomach cancer diagnosis in June 2022, and he has been on the road to recovery ever since. Keith has made a handful of public appearances in the past year, including a surprise performance in Kentucky and his acceptance of the BMI Icon Award at the BMI Country Awards in November 2022.
These Country Stars Have Battled Cancer:
More From Taste of Country