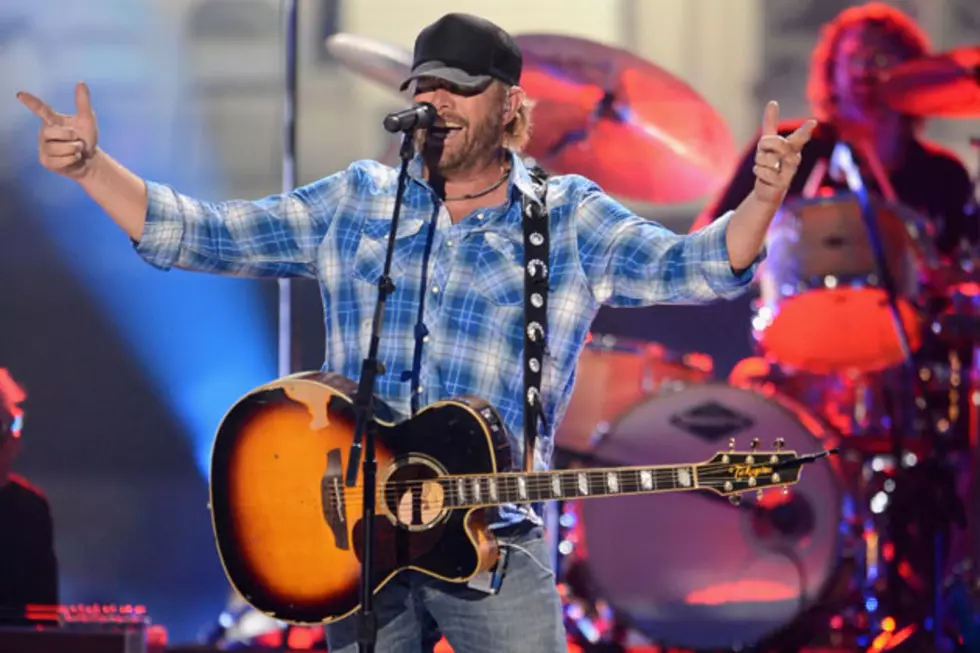 Toby Keith Brings New Hit 'I Like Girls That Drink Beer' to Country Thunder Show
It doesn't look like Toby Keith is ready to stray from making drinking-themed country tunes just yet. On Saturday (July 21), Keith announced that his latest single, 'I Like Girls That Drink Beer,' would be available for download this week. While most of us had to wait to hear Keith's new tune, lucky concertgoers at the country star's Country Thunder stopover in Wisconsin got to catch the new tune live a few days ago.
Although 'I Like Girls That Drink Beer' was just released, we're pretty confident that the country star's newest single will be yet another hit, since country boys love gals who can toss back a beer. And, of course, fun-loving country girls will identify with the song. It sounds like a winning combination for the star, who has already seen some serious success from drinking-themed songs like 'Red Solo Cup' and 'Beers Ago.'
'I Like Girls That Drink Beer' is the first single from Keith's next album, which doesn't have a name just yet. Although we're confident in the song's listening appeal, it took some convincing from friends for Keith to release it on the radio.
"We were in the studio and everybody who heard it was like, 'You've got to release that,'" he recalls, according to the Boot.
Keith has been playing the tune at various stops on his 2012 Live in Overdrive Tour, including this live performance of the new single at Country Thunder last weekend.
Watch Toby Keith Perform 'I Like Girls That Drink Beer' Live

More From Taste of Country