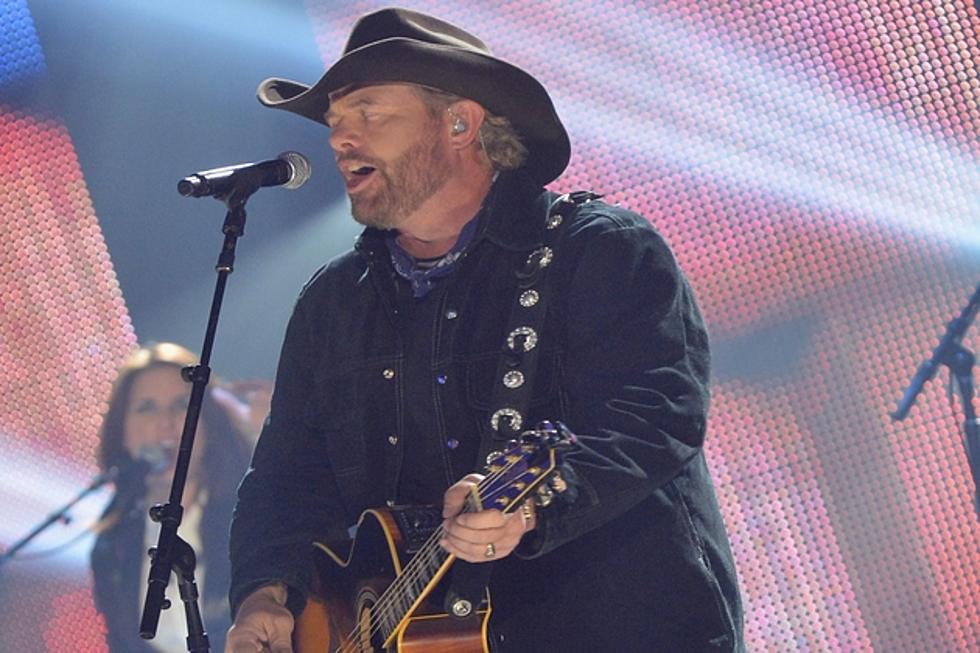 Toby Keith Cancels All Meet and Greets Due to 'Security Concerns'
Rick Diamond, Getty Images
Toby Keith is a guy who knows how to take care of himself. The rugged 6'3" performer doesn't seem like one to back down from a fight, but when it comes to his personal security, evidently something has the star spooked enough to take steps to limit the people who have access to him. The 'I Like Girls That Drink Beer' singer has canceled all upcoming personal fan interactions at his concerts, citing his security.
"Due to current security concerns, ALL personal meet and greet requests for friends, family, and Fan Club members have been discontinued," Keith posted on his website, according to the Boot. "Thank you for your understanding."
The veteran entertainer gave no further explanation for the decision, and so far has not commented publicly on the matter. Keith is on tour much of this year, as his website shows tour dates scattered all over the States through the spring and summer.
He'll be on the road promoting 'Hope on the Rocks,' which he released in October. So if you're a big Toby Keith fan, you'll still have plenty of opportunities to see him in person in 2013 -- just don't get too close.
Update: According to Michael J from WMZQ in Washington, D.C., the news that's been going around about Keith's "security concerns" is incorrect. He spoke with someone in the singer's camp, who clarified, "Everything is fine and Toby will continue to meet radio winners at every show. As you know, no other superstar has consistently met as many people backstage as Toby had and has."
Keith's publicist adds, "Toby does meet and greets with contest winners."
More From Taste of Country