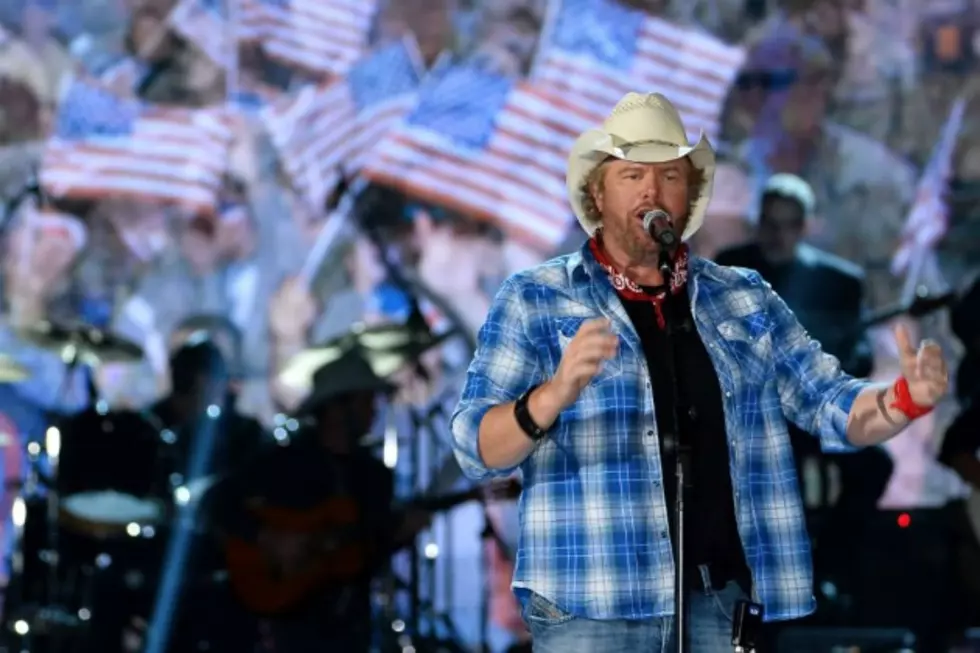 Toby Keith Not Worried About ISIS Because 'Our Guys Do Such a Great Job'
Ethan Miller, Getty Images
Toby Keith is a very proud, very vocal supporter of the U.S. troops. He's done a number of USO Tours over the years, to entertain them and simply as a way of saying thanks. But even as ISIS threatens the safety of travel overseas, the country star insists he's not afraid of doing more visits.
"They don't scare me," Keith tells Country 92-5's Broadway with confidence. "The 11 years and 200 shows over there with those military cats, I tell you our guys do such a great job."
When asked if he would still go there and support the troops, the country superstar didn't hesitate, responding with a quick "absolutely."
While chatting with Broadway, the singer dished on somewhat of a lighter topic -- his forthcoming album, which will house his latest single, 'Drunk Americans.' And while there's no album release date to be reported as of yet, Keith is fully immersed in the process.
"I went to Australia in the spring when I'm usually doing my album and I was a little late getting it done but I did get some singles ironed out and ready to go," the hitmaker reveals. "There was some demand for this single so we put it out a little earlier and a little late on the album but the album will be out, you know, soon. Not like in the next month or so."
Stay tuned for more details on Toby Keith's new album as they're made available.
Best of Country Music in 2014 (So Far)
More From Taste of Country