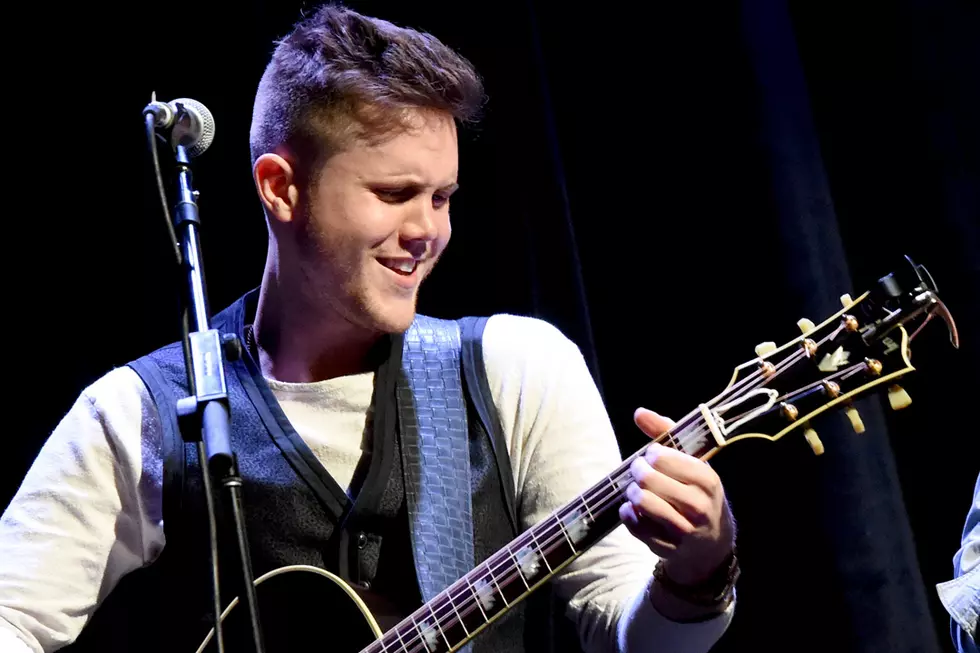 Trent Harmon Embraced Making an Emotional Debut Album
Rick Diamond, Getty Images
Trent Harmon has no regrets. The singer and most recent American Idol winner just dropped his debut album, You Got 'Em All, an album he says he enjoyed making despite needing to buckle in for a dramatic, emotional ride from Track 1 (the title-track) to 11 (a Sia cover).
It took two-plus years and two-plus radio singles to get here. In April 2016 Harmon enjoyed a confetti rain shower as he was declared Idol's final winner, and quickly released a Keith Urban co-write called "Falling." He then transitioned to the more mellow, autobiographical "There's a Girl" as a radio single, and worked it to just inside the Top 20. After a break he released "You Got 'Em All," a ballad that reminds anyone who'd forgotten just how strong the Mississippi-raised crooner is vocally.
"I went there that day in the vocal booth," he tells Taste of Country, with a smile.
The mood, he says, was heavy—he'd committed to a song that was absolutely personal. "I wanted to be able to look back," he starts. "I did not want to listen to that album and say 'I remember that morning. I was in a hurry and I didn't have time to warm up and I went ahead and did the vocals for that song anyways ... I did not want to have that moment."
"Some of the content was sad—but I had fun doing it," he admits. Indeed, save "Hold On," "First Five Minutes" and "On Paper," all burn. The mid-tempo "Money's On You" and "My Somebody" aren't traditional heartbreakers, but both sound fine on a rainy day.
Harmon seems at his best when he's missing someone, as he does on "Her" and the title track, a song that methodically explains how a lover ripped his heart out, one capillary at a time. Has heartbreak ever sounded so sweet?
This is a professional album from a 27-year-old who really had no plans to chase a country record deal prior to trying out for American Idol. He says he was gigging country songs locally, but didn't think a record deal was possible. After the show, Harmon started to get paired with professional country songwriters and realized the genre allowed him to express himself in ways rock and pop could not. He did not speak those languages.
"You Got 'Em All" co-writer Justin Ebach was instrumental in Harmon's growth as a writer — the singer recalls a lightbulb moment with the hitmaker when he was just given time and space to talk without interruption.
In addition to "Falling" and "Hold On" (penned by Chris Stapleton and Jim Beavers), "Chandelier" is a song Harmon didn't write. The Sia cover was included in response to fans who wanted something from Season 15 of American Idol. This performance, he says, was a turning point for him, but he also added it because he simply can't promise he'll be able to perform it nightly.
"When I sing that song, I'm getting to sing all the notes that I ever dreamed of putting into a song," he says. "I'm vocally swinging from a chandelier."
Of course, lyrically, it was inspired by a dark time in Sia's life during which she'd often find herself drunk and alone after a party, with only a piano to connect with. Needless to say Harmon's album is not a great morning workout album.
You Won't Believe Who Was Rejected By American Idol!
We Guarantee You'll Snort-Laugh Watching Our New Series That's What She Said
More From Taste of Country