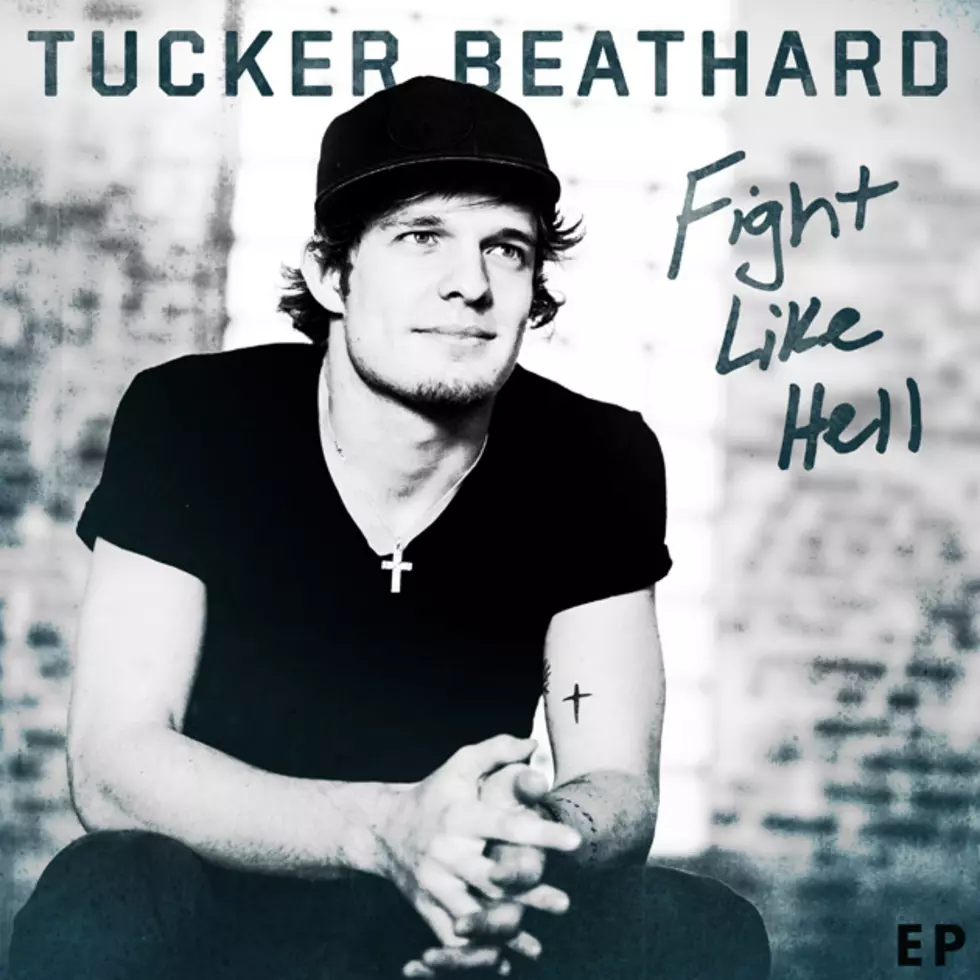 Album Spotlight: Tucker Beathard, 'Fight Like Hell' EP
Dot Records
Tucker Beathard is at his best when he plays tough guy with a vulnerable heart, and he does that often on Fight Like Hell, his new EP. You believe every word he says in the six self-written songs. A one-word review would be "Candid."
You're already familiar with country's newest bad boy. He's the one your father warned you to stay away from in high school, but you couldn't resist. The "Rock On" singer's wide smile invites danger, and the best of his songs articulate what happens when someone comes along. "Rock On" is a guarded, regretful flip-off to an ex-lover. "Momma and Jesus" finds him understanding he needs to change his ways, and he will ... right after he "burns this last one down."
"20-10 Tennessee" is his smartest song. Give it a chance even if you cheer for Alabama, Georgia or Florida. The song is a series of voicemails, with each nonchalant verse replicating what's said before his powerful, emotional chorus reveals what he's thinking. Beathard's heart aches here. The 21-year-old does regret very, very well.
The title track is an anthem that stretches him vocally. "Home Sweet USA" is the most sonically unique on Fight Like Hell. The acoustic love letter to Beathard's country is light and airy, a moment of relief before he plunges back into his 21-minute-long confessional.
Key Tracks: "Rock On," "20-10 Tennessee," "Momma and Jesus"
Did You Know?: Tucker's older brother CJ is the starting quarterback for the University of Iowa football team.
See the Top 10 Albums of 2016
More From Taste of Country