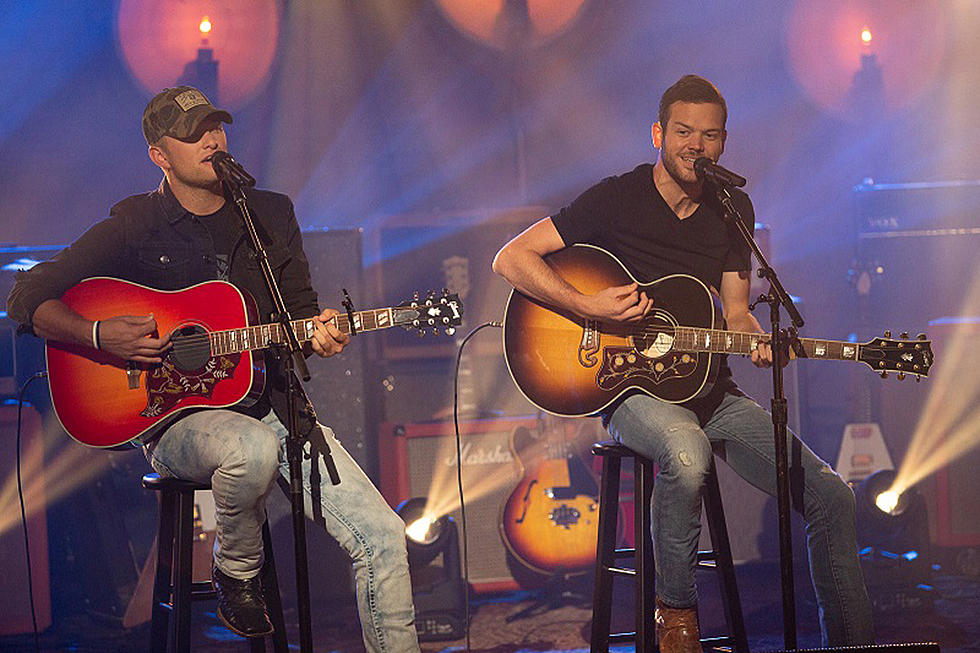 Walker McGuire Perform 'You Don't Even Know' for AT&T Audience Network [Exclusive Premiere]
AT&T Audience Network
Walker McGuire have taped a special live performance that will air exclusively on AT&T Audience Network, and Taste of Country readers are getting a sneak peek at the show.
The duo of Jordan Walker and Johnny McGuire have taped a one-hour concert that premieres on Friday night (Nov. 2), and they are giving fans an early look at their performance of "You Don't Even Know" in the exclusive clip above.
The song depicts an epic night out, which the narrator is trying to describe to a buddy the following day.
"I was on top of the bar doin' shots / Stole the mic from the band / Said can I get a hell yeah / Then I made a move on a girl, she was hot dude / We danced nonstop / Yeah you really missed out man / 'Cause the party was cruisin', got the pictures to prove it / But there's only so much fun this phone will show / Naw, you don't even know," they sing in the chorus.
Their stripped-down acoustic performance highlights their unique vocal blend and energetic vocal performance even more than the studio recording. The duo released their self-titled debut EP in January 2018 via Stoney Creek Records. Their current single from the project is "Growin' Up."
The musicians also sat down with host Ted Stryker for an interview in which they discuss moving to Nashville, creating their live show and their misconceptions about show business. Check out that conversation below.
Walker McGuire's AT&T Audience Network concert special premieres on Friday at 9PM ET/PT on DIRECTV Channel 239, and via streaming on DIRECTV Now and WatchTV.
Watch Walker McGuire's Interview With Ted Stryker
You've Never Seen Morgan Wallen Quite Like This!
See If You Share Your Birthday With a Country Singer:
More From Taste of Country