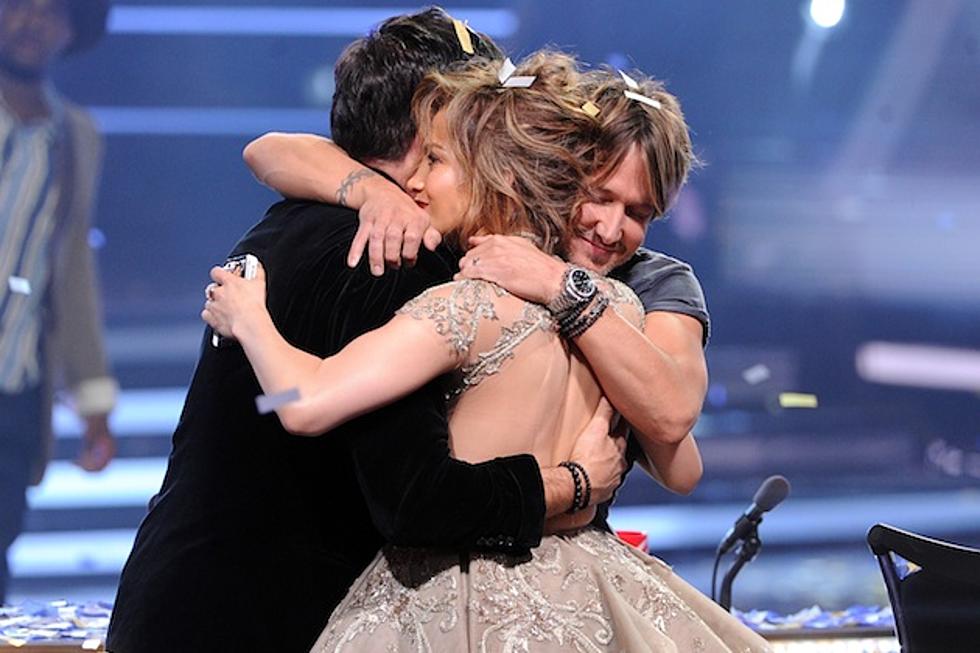 Will Keith Urban Return to 'American Idol?'
Kevin Winter, Getty Images
Now that Season 13 of 'American Idol' has wrapped up and crowned its new champion, everyone's wondering about next season's judging panel. And country fans specifically are asking if Keith Urban will return to 'American Idol.'
In an interview with Larry Morgan and Klaudia Aresti on Go Country 105, the 'Cop Car' hitmaker sounded like he is indeed sitting back down in his judge's seat for the 14th season of 'Idol.' When asked about getting a bigger trailer (after his funny U-Haul video) on set, he certainly didn't deny his future on the FOX hit show.
"I'm working on it," Urban says, adding, "It's part of the negotiating for next season."
When the radio personality said, "So glad you're a part of ['American Idol']  and you're coming back next season," Urban replies graciously, saying, "Thanks. I appreciate it."
Those both seem like pretty big signs that the Aussie singer will indeed grace the set of 'Idol' for yet another season.
However Fox chairman Kevin Reilly did not confirm whether or not Urban, Jennifer Lopez, or Harry Connick Jr. would be returning, but Hollywood Reporter reports that several other sources confirm the trio of judges will be back for next season.
Connick Jr. confirmed his return when he appeared on 'Live! With Kelly and Michael,' saying, "I'll be back." Urban and Lopez wouldn't want to miss out on all of Connick's hilarious jokes and rather harsh comments, would they?
This judging panel has been lauded for its fantastic chemistry, and the country star began the season by admitting, "Before the cameras started rolling, I knew we had the chemistry and the synergy that I hoped we could get behind the desk. It's really enjoyable to go to work."
It seems like a great possibility that at least Urban and Connick will resume their judging roles next season. And, as far as Lopez? We're sure she'll 'live it up' whether she's back in her judge's seat or onto other endeavors next January.
See the Top 5 Country 'Idol' Contestants of All Time
More From Taste of Country