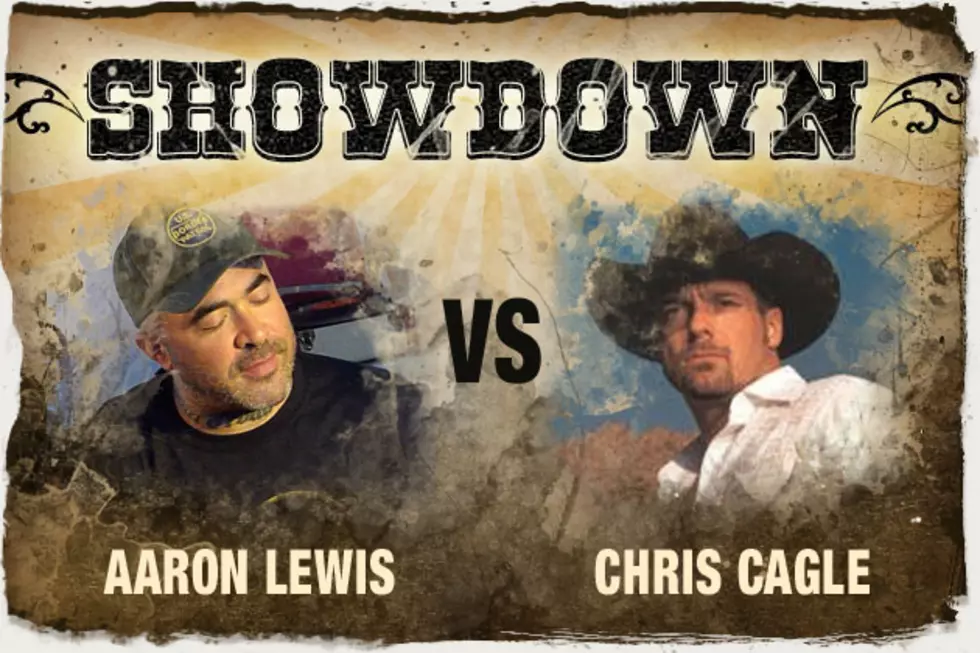 Aaron Lewis vs. Chris Cagle – The Showdown
Rick Diamond, Getty Images / Facebook
Aaron Lewis' new single 'Granddaddy's Gun' took a big lead early and held off a comeback from 'Tie It Up,' the new single from Kelly Clarkson. The former rocker beat the one-time pop star with almost 59 percent of the vote Wednesday and Thursday. Today and through the weekend, his fanbase will take on a resurgent Chris Cagle.
'Dance Baby Dance' is a tear-jerking ballad that's destined to make wedding playlists in 2013 and beyond. Cagle sings about watching his little girl grow up. It's a circle of life type song from an album that's proving to be very strong. Is Cagle's fanbase strong enough to top Lewis' faithful?
Listen to clips of both Lewis' and Cagle's songs and vote for your favorite here. You can vote once every hour until this Showdown ends on Monday at 8AM ET, so come back and vote often to be sure your artist wins. The winner of this matchup will face a new challenger on Monday.
Listen to a Sample of the Aaron Lewis, 'Granddaddy's Gun'
Listen to a Sample of the Chris Cagle, 'Dance Baby Dance'
Showdown Rules: The song with the most votes wins, and the winner goes on to face a new challenger in the next Showdown. Vote as much as once per hour online. If a song wins five Showdowns in a row, it will be retired into the Taste of Country Showdown Hall of Fame to allow for new songs to compete. Some songs will be considered for a second Showdown if voter turnout is healthy in a losing effort.
More From Taste of Country