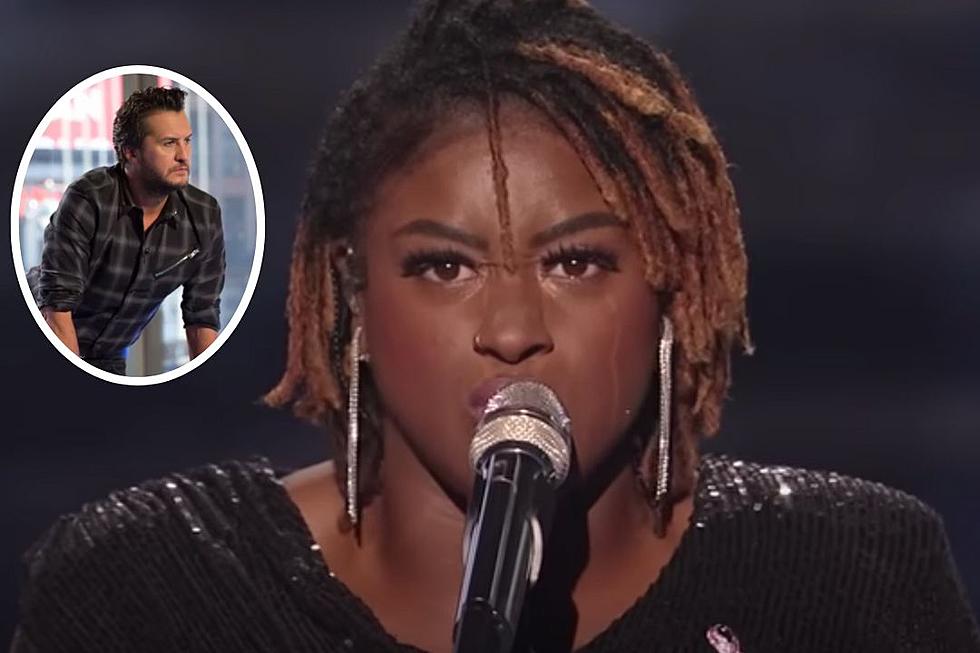 'American Idol': Lucy Love Captures Luke Bryan's Heart With Emotional Original Song [Watch]
'American Idol'
During Sunday night's (April 23) episode of American Idol, Lucy Love not only advanced to the Top 20, but offered one of the best, and most emotional, performances of the night in the form of an original song.
As Love explains, "Boulders" as being about addictions, poverty and "all of the heavy" things that can come along in a person's life. She told viewers that although she came from a strong and supportive family, that it wasn't a life of luxury: The song was birthed after Love found herself stranded on the side of the road after having used up her last bit of gas. She took what she was feeling in that moment and wrote it down. Those words would become "Boulders."
For the performance of her original song, Faith stood center stage in a black jumpsuit that sparkled beautifully in the stage lights, and as she delivered the poignant lyrics, the audience swayed back and forth while the judges nodded along:
When it came time for feedback, the judges couldn't hold back the praise. Lionel Richie kicked things off by first double-checking that Love wrote that song, and once confirmed, confidently proclaimed "you came into this world invisible, you will leave this world as Lucy Love."
Katy Perry backed that up with a couple "amens" and asked for more performances like this from the singer.
Luke Bryan had his own take on the emotional song and what he'd just seen, speaking directly to Love. "You know, I've been watching you this whole competition and I just love the way you attack it. And tonight, you captured my heart tonight with your story and that song," he said. "You feel your story in that song, way to show up tonight. That was tremendous."
Love seemed almost stunned by Bryan's words, but was confident in her skills and thanked America for voting.
American Idol airs on Sunday and Monday nights at 8PM ET on ABC.
Remaining 'American Idol' Contestants: Season 21
Who is left on
American Idol
? Here are the remaining
American Idol
contestants from Season 21, starting with the Top 26. This list will be edited after each round of voting.
14 'American Idol' Singers Who Secretly Hooked Up — Or Did They?
At least two couples who met through
American Idol
got married, while one more could be headed in that direction. Not all
American Idol
hookups have a happy ending, however. Here are seven of the most talked about meet-ups, plus the
real
scoop on how serious things got.
More From Taste of Country