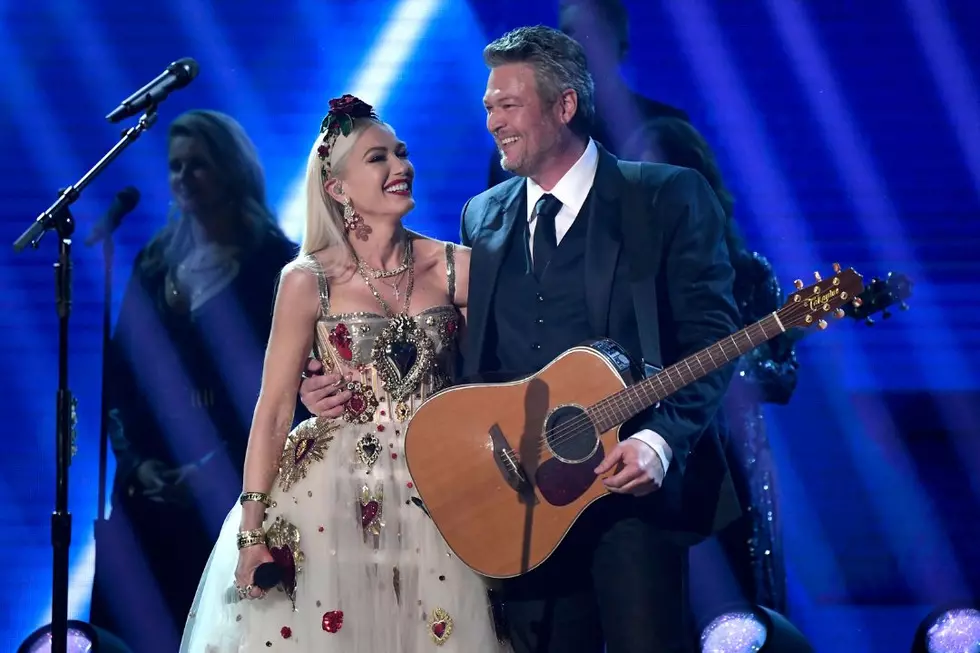 Admittedly, Blake Shelton and Gwen Stefani Took Awhile to Warm Up to Each Other
Kevork Djansezian, Getty Images
Blake Shelton and Gwen Stefani have a heartwarming love story. This year, they will celebrate two years of marriage and eight years as a couple.
The two first met on The Voice when Stefani joined as a coach in Season 7, but Shelton says he really didn't get to know the pop-rock singer until she returned to the show two seasons later.
"The season that I met Gwen, I really didn't even get to talk to her that much," the country singer tells host Cody Alan in an interview on the CMT Hot 20 Countdown. "She'd just had a baby, and as soon as we'd cut or whatever, she would be gone out with her baby."
"None of us really got a chance to talk to her that much. Just some hellos here or there," Shelton recalls. "We didn't really hit it off until the next time that she came on to the show."
Sparks began to fly between the soon-to-be couple when Stefani returned as a coach for Season 9 of The Voice. They announced their relationship in the midst of that season, in November of 2015.
"She was chasing me down," Shelton jokes when asked how their relationship began.
The news that Shelton and Stefani were dating came on the heels of both of their highly-publicized divorces, and they have been open since about how bonding over their respective splits led to a relationship.
The couple now live in Oklahoma for most of the year and Shelton is stepdad to Stefani's three children, all boys. He told People in December 2022 that their marriage is "natural and so normal."
"This feels like the easiest thing I've ever been a part of," he said. "To me, she's my best friend and everything that I need and lean on."
Shelton will serve as a coach on The Voice for the very last time on Season 23, which premieres March 6 on NBC. He will be joined by returning coach Kelly Clarkson and new coaches Niall Horan and Chance the Rapper.
10 Blake Shelton Facts You Probably Didn't Know
In this list of 10 things you didn't know about Blake Shelton, you'll learn what the singer thought of his '90s mullet, what his pet peeves are, what songs he sang when he entered pageants as a kid (yes, really!) and more.
More From Taste of Country