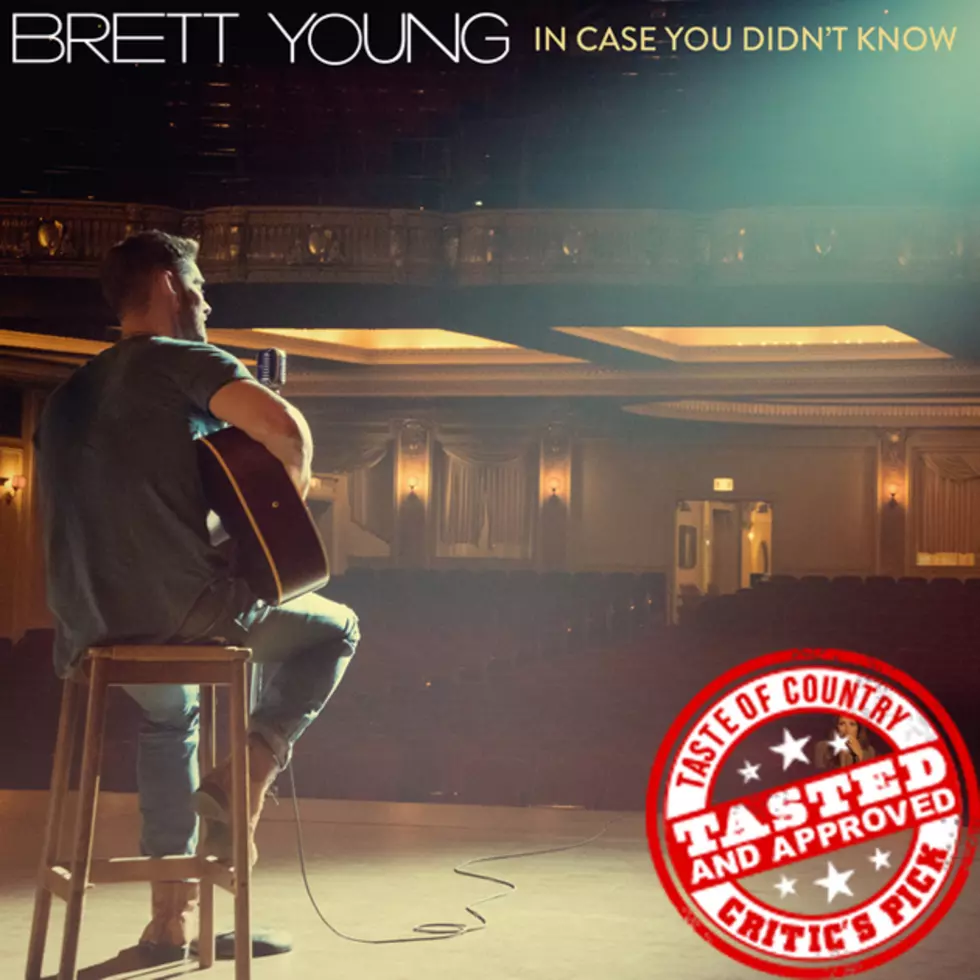 ToC Critic's Pick: Brett Young, 'In Case You Didn't Know' [Listen]
BMLG Records
Brett Young continues to lead the nice guy revolution with "In Case You Didn't Know," his second single from an upcoming debut album.
The new love song from this beachy country singer builds on his first. "Sleep Without You" turned "devotion" and "commitment" into two of the sexier words in Webster's Dictionary. Both songs are the antithesis of a bro-country movement in country music, a time when a man could grab a girl by the wrist and pull her to some far off cornfield with little to offer but a full moon and whiskey.
But to spend time on that tangent would trivialize Young and "In Case You Didn't Know." The song's writers have penned a meaningful love letter, but they rely on the singer to turn good into great, and Young doesn't disappoint. He sings it like he's lived it, or is living it right now. A bleeding heart slowly opens through two verses and a melodic chorus — the song is every bit as powerful as Thomas Rhett's "Die a Happy Man," his counterpart in the revolution. But except for a synthetic drum beat at the open (why?), this is a perfect country song.
Did You Know?: 2000s country hitmaker Trent Tomlinson was one of the co-writers on "In Case You Didn't Know." The song is already a hit on satellite radio.
Listen to Brett Young, "In Case You Didn't Know" 
The Best Songs of 2016 So Far? See Our Picks
Brett Young's "In Case You Didn't Know" Lyrics:
"I can't count the times I almost said what's on my mind / But I didn't / Just the other day I wrote down all the things I'd say / But I couldn't, just couldn't / Baby I know that you've been wondering / Mmm, so here goes nothing."
Chorus:
"In case you didn't know / Baby I'm crazy 'bout you / And I would be lying if I said that I could live this life without you / Even though I don't tell you all the time / You had my heart a long, long time ago / In case you didn't know."
"The way you look tonight, that second glass of wine / That did it, mmm / There was something 'bout that kiss, girl it did me in / Got me thinking / I'm thinking / One of the things that I've been feeling / Mmm it's time you here 'em."
"You've got all of me / I belong to you / Yeah you're my everything."
More From Taste of Country