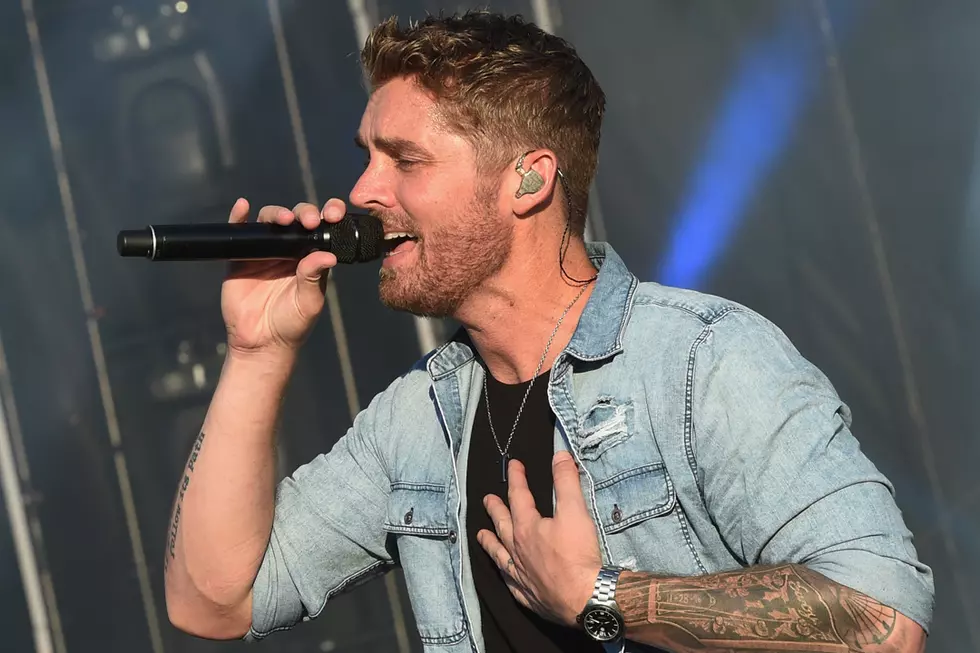 Brett Young's New 'Ticket to L.A.' Album Will Feature Gavin DeGraw
Rick Diamond, Getty Images
Brett Young's next studio album will be available before Christmas. The "In Case You Didn't Know" hitmaker has just announced all the details of his new Ticket to L.A. album.
The project will be released on Dec. 7 and include 13 songs, 10 co-written by Young. Once again it will be a personal album, but a press release repeats what Young has said in interviews, that the new album will be more uptempo and playful than his 2017 debut. "Catch" and "Change Your Name" are two that are described as "flirtatious."
The album's title, Young says, was inspired by frequent trips back home to California, where he lived and worked prior to moving to Nashville four years ago. There is one collaboration on Ticket to L.A., a duet with pop artist Gavin DeGraw, whom Young has not been shy about calling his idol. DeGraw also co-wrote the song, titled "Chapters."
This year, Young is planning to marry longtime off-and-on girlfriend Taylor Mills, the woman who inspired many of the love and heartbreak songs on his self-titled debut album. He's notched three No. 1 hits on the Billboard Country Airplay chart, with the fourth single peaking at No. 2. The 2018 CMA Awards nominee has long celebrated his California influences, with a description for this second album describing a mix of SoCal charisma and Music City soul.
"Here Tonight" will be the first single, released on Sept. 14.
Brett Young's Ticket to L.A. Track Listing:
1. "Ticket to L.A." (Brett Young, Zach Crowell, Jon Nite)
2. "Here Tonight" (Young, Ben Caver, Justin Ebach, Charles Kelley)
3. "Catch" (Young, Ross Copperman, Ashley Gorley)
4. "1-2-3-Mississippi" (Young, Ebach, Nite)
5. "Let It Be Mine" (Copperman, Shane McAnally, Nite)
6. "Where You Want Me" (Young, Jessie Jo Dillon, McAnally)
7. "Used to Missin' You" (Young, Nite, Jimmy Robbins)
8. "Change Your Name" (Copperman, Matt Jenkins, Nite)
9. "Chapters" (Feat. Gavin DeGraw) (Young, Copperman, Gavin DeGraw)
10. "The Ship and the Bottle" (Nicolle Galyon, Chase McGill, Nite)
11. "Reason to Stay" (Young, Nite, Robbins, Emily Warren)
12. "Runnin' Away from Home" (Young, Crowell, Hillary Lindsey)
13. "Don't Wanna Write This Song" (Young, Crowell, Sean McConnell)
Brett Young Talks About His New Album:
Country Music's Sexiest Male Artist? Duh!
More From Taste of Country