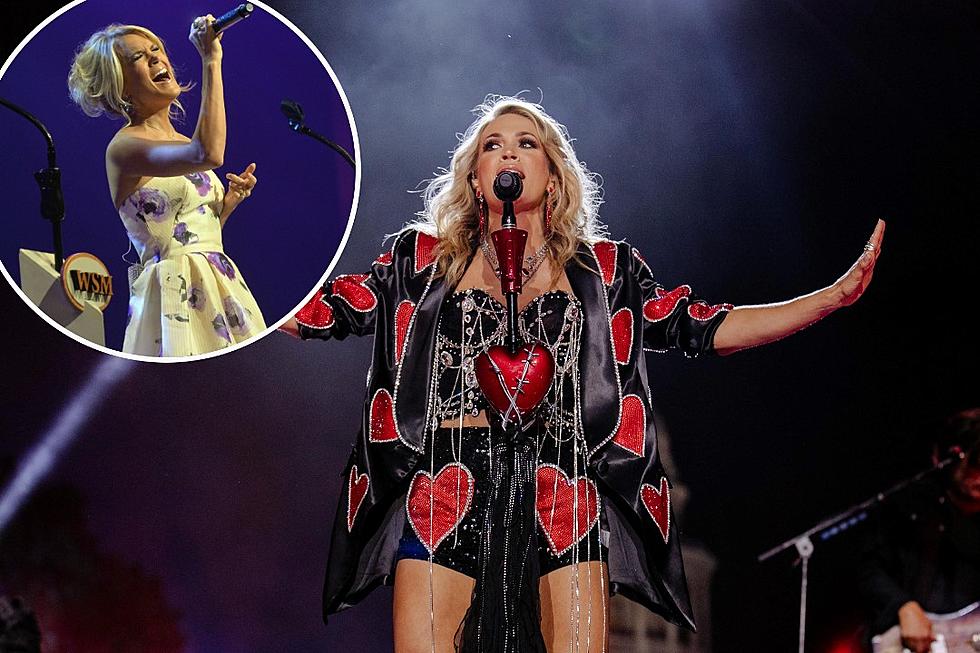 Carrie Underwood Celebrating 15 Years as Grand Ole Opry Member With Back-to-Back Shows
Rick Diamond / Catherine Powell, Getty Images
Fifteen years ago, on May 10, 2008, Carrie Underwood was inducted into the Grand Ole Opry family. To celebrate the anniversary of one of her biggest dreams coming true, the singer is planning back-to-back shows on the Opry stage on Saturday, May 13, 2023.
In addition to performances from the American Idol star, the evening's double feature will include entertainment from Deana Carter, Michael Ray and more to honor the "Denim & Rhinestones" singer.
Just two weeks after winning Season 4 of American Idol, Underwood made her Opry debut on June 10, 2005. Although nervous, she sang "Inside Your Heaven," which was her debut single at the time, as well as a cover of Roy Orbison's "Cryin'."
"It's kind of magical," she said following that performance. "I don't feel like I deserve this at all."
Underwood's dreams of performing at the Opry began as a child. Despite growing up in the small town of Checotah, Okla., she was always aware of how special the Opry is to country music.
"I don't even know how, but I always knew what it was," she says of the venue. "You don't have to see it or hear it, you automatically just know what it is. That's how legendary it is."
Underwood was surprised with an invitation to join the Opry family by Randy Travis in 2008, and inducted that May, officially, with fellow Oklahoman and Opry member Garth Brooks on stage with her.
PICTURES: See Inside Carrie Underwood's Beautiful Post-'American Idol' Home
Carrie Underwood invested her money wisely after winning American Idol in 2005. One of her first big purchases was a 3,099-square-foot home in the well-to-do Nashville suburb of Franklin, Tenn. Underwood paid $384,000 for a luxurious 3-bedroom, 3.5-bathroom stone and stucco home in a private gated community.
The house features a library, a vaulted ceiling and lovely amenities throughout, but while it's very nice, it's certainly not the kind of home you'd picture for a budding country superstar. Underwood wound up being a huge success right out of the gate with her debut album, Some Hearts, and she sold the home in Franklin for $372,500 in 2007, when she purchased the Brentwood mansion that she would later share with her husband, Mike Fisher.
More From Taste of Country