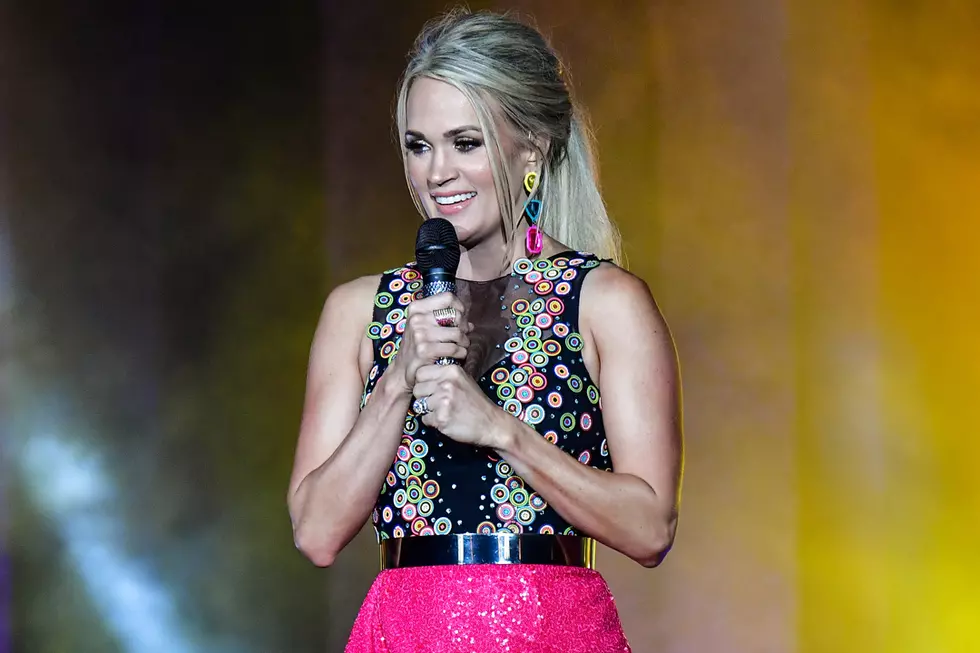 Why You'll Never Catch Carrie Underwood in an Itsy Bitsy Bikini
Erika Goldring, Getty Images
Don't expect to see Carrie Underwood strutting around in a tiny bikini this summer.
The 36-year-old country star, who recently launched a swimwear line of her own, tells People she opts for "sporty" swimsuit cuts, rather than the revealing kind.
"I feel like with swimwear, growing up in my teenage years, early 20s, I couldn't wear a triangle swimsuit," Underwood says. Even today, she adds, "I can't do it, it's not going to happen. It would never have happened."
Carrie Underwood's Closet is #GOALS:
Underwood held a day-long launch for her new Calia swim collection in the Hamptons, New York, on July 16 and revealed the collection was inspired by years of trial and error experience and was created to give women confidence in their swimwear.
"I've had women come up to me and be like, 'Thank you! I can take my teenage daughter and we can get things that are cute but also appropriate for her and for me'," Underwood says. "And I think of myself running after my crazy kids and being at hotel pools, wanting to be cute but also not wanting to worry about things. Everything stays where it's supposed to!"
The country star admits she's not a diehard swimmer, but she spends plenty of time near the water thanks to her 4-year-old son Isaiah.
"My son is a fish, he loves being in the water," she says. However, she prefers to be "by the water or on the water, not so much in it," such as "having a glass of wine by the pool."
Underwood's new Calia swim collection is currently available.
Country's Most Beautiful Women Sporting Bikinis in the Sun:
Unforgettable Wardrobe Malfunctions
More From Taste of Country